The Very Merry Christmas Trine – Competition Rules
Competition will run from the 3rd of December 2018, till the 26th of December 2018.
Weekly winner(s) will be given the opportunity to choose a game – Steam code – from our Released games library.
(Shadowgrounds pack, Trine Enchanted Edition, Trine 2: Complete Edition, Trine 3: The Artifacts of Power, Shadwen, Nine Parchments or Has-Been Heroes)
The Grand Prize winner will get something cool from our vaults.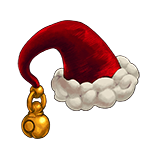 Theme:
Week 01 (03. – 09.12.) : Snow ❄❄
Week 02 (10. – 16.12.) : Relax, Chill, Leisure 🎄🎄
Week 03 (17. – 26.12.) : Christmas Magic ✨
Rules:
⛄ Weekly Competition will be open from the current week's Monday till the end of Sunday
⛄ You can participate on the Weekly Competition by sharing and commenting one of the current week's Calendar posts – with text, photos, drawings, screenshots, game pics, etc
– Note that the weekly competition is open only for a limited time, so act fast!
⛄ The Grand Prize competition will be open from 1st of December till the 26st of December, 11pm CET
– Winner is randomly chosen from all of the Weekly Competition participants.
⛄ Winners will be contacted through private message through their chosen Social Media channels.
– If we cannot reach you during the first seven days, new winner will be randomly picked.
⛄ The Weekly Prize will be delivered for the winner via e-mail.
⛄ The Grand Prize will be delivered through snail mail.
⛄ Winners will be picked randomly
⛄ Remember to Like / Follow our page.
⛄ Each week we will pick one winner – from that week's participants – for the weekly prize and on the 27th we will pick the Grand Prize winner – from all the participants –.

For a higher chance to win, participate through all of our social media channels!
Good luck! 🎅