Currently Open Positions

Do you have a burning desire to be a part of making the best games out there? Is game development your number one dream job? You might be just who we're looking for!
We're currently looking for people especially for the following positions. Even if your dream position isn't listed below, but you feel Frozenbyte is where you belong, don't hesitate to send an application regardless! We're always keeping our eyes and ears open for talent.
All applications should be sent to: [email protected]
Please read carefully through our Recruitment Privacy Policy before sending an application. By agreeing to the conditions laid down in the privacy policy, you grant Frozenbyte the right to store and process your personal data for the purposes of recruitment. Based on your agreement and consent as described above, your personal data will be processed by internal assessors.
Click the links below to open more information about the positions and their requirements.
Frozenbyte as an employer
We are one of the biggest truly independent high-end developers in Finland. Our work is our passion – we want to create the very best games. We value our employees over everything and we work hard to maintain a creative, feel-good development culture.
We see the following aspects as key elements to creating the best games of the future:
Employees first
Developer satisfaction is a key element to functional teams, and they are the key to successful games. We do everything we can to maintain an enjoyable work environment. All of our employees work together, and we have mutual respect towards each other. We have a strong focus on improving our communication and on channelling our passion towards making great games. To help our developers focus on games, we employ a professional catering staff and a strong support team to help with daily routines, and we generally try to make life easier for everyone if at all possible. We're not confined by some archaic notions of what a workplace should or shouldn't be like – if there's something that can help us make better games, then we'll look into that.
Independence
We are financially independent and work on our self-owned IPs, using our proprietary game engine. We keep our options open – we don't create exclusive titles, in fact our games are pretty much all-inclusive, and we enjoy working with every platform.
Our independence allows us to move swiftly, and we have been one of the first third party developers on Steam, as well as having done launch titles for the Wii U, PlayStation 4 and NVIDIA's Tegra K1-powered devices. We also support Microsoft Windows and Xbox platforms, Linux, Mac, cloud services, Android and iOS devices.
We love technology. Often we find ourselves drawn to new tech simply because it seems interesting and tickles our geeky side just right. Case in point is the stereoscopic 3D support included in our Trine series – we were sold from the first moment we tried it, and now the Trine games are considered some of the best 3D games by many gamers.
Games matter more than money
We feel that working on great games is the fuel for our passion, and completing a great game is the best way to also make some money in the long term. Money is needed for salaries, great food and beer, but it's not the reason why we work here. And since no-one can tell us how to work and think, we do it our style. Our games are created without strict deadlines or budgets.
Freedom!
With great independence comes great responsibility… We are free to choose how we want to work, and since the beginning we have worked on games that we wanted to create. Now we are using this methodology to make it possible for our employees to enjoy a little bit more freedom in their direct hands-on work. While our new trainees are pretty much assigned to work that is the most beneficial for the company at that point, more experienced developers are given more freedom to choose what they do: the projects they work on, and the type of work they do (specialization). Ultimately the most experienced developers are given the opportunity to lead their own game projects if they so choose. We are not limited by any genre, audience or platform. High-end games interest us the most, but sometimes we have a great idea for a mobile game and the next thing we know is that we have formed a small team for that as well.
Of course, on a general level, we always aim higher, want to be better, create better games. We are constantly lifting the bar to new heights. We are currently working on several new games, which include multiple genres and many different platforms.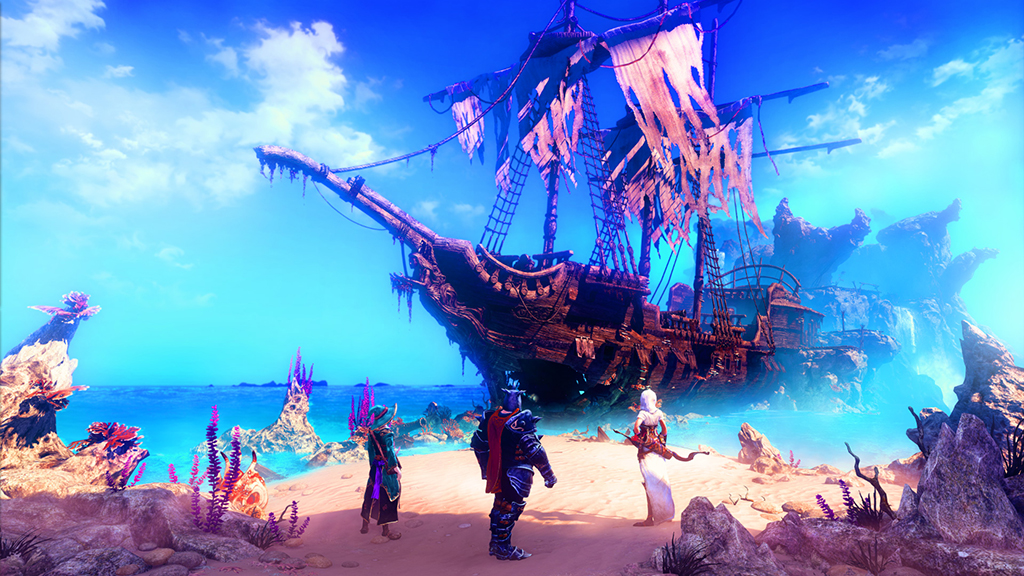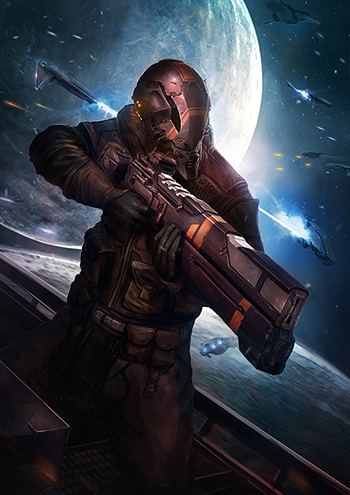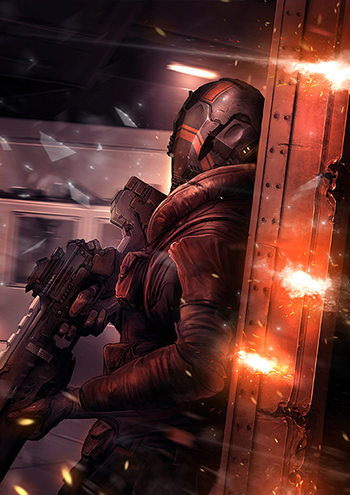 We are not limited by any genre, audience or platform – and we always aim higher, want to be better, create better games.
We are currently working on several new games, which include multiple genres and many different platforms.
After Work Activities
A great work environment and atmosphere are really important to us! We feel that one sign of having achieved these is that our employees often opt to stay at the office even after their workday is finished. For example, we regularly:
Play different board games at the office
Play sports (Ultimate Frisbee seems to be a hit at the moment, but we also play Football and Basketball – and Ice Hockey during winters!)
Play video games and watch movies together
Just lounge about, chill and chat
On Friday nights especially we usually have a bunch of people staying at the office, playing games and using the sauna, but we have enough after work activities for almost all days of the week – all of which are of course completely voluntary. All the activities are really easy to get into – we're a warm and accepting bunch, and instead of taking sports or games too seriously, we just want to have fun with our co-workers.
On top of the regular activities, we also like to organize different special events from time to time, such as outdoor trips, museum visits, and for example laser tag has been very popular! We also organize about 3-4 Frozenbyte parties for employees and friends each year.
NOTE: All after work activities are completely voluntary. If you don't want to attend any of them, you are by no means required to.
Why apply to Frozenbyte?
We believe the following aspects make us a unique game developer in Finland:
Focus on the best-quality immersive games
There are less than ten developers in Finland who focus on the best high-end games. We are one of them.
Money doesn't dictate our work
As an independent developer, we retain all the control over our titles and decide when they are ready. We strongly believe in the "games over money" principle – money is needed to make games, but it's not why we work here. We're passionate about what we do, and want only people who are passionate about that too.
Our games are not only good, they are also fair to players
The current games industry has its share of problems with game ethics, but we always aim to be fair. We support our games long after their releases with our in-house support staff, and have been known to provide free updates (sometimes really big ones, like the Trine Enchanted Edition or Trine Level Editors) even long after the games have been released. We don't believe in "free-to-play" games that ask for payments every five minutes or overpriced DLCs. For us it's important that our games give the player a great experience, even long after completing them. Nothing is better than receiving fan letters from satisfied gamers.
What We Offer
Creating world-class games with awesome co-workers
Opportunity to work with both existing and new Frozenbyte IPs
Breakfast & lunch each day, and healthy snacks available at all times
Additional sweets delivered to your workstation every Friday by the "Candy Cart" (karkkikärry!)
Sauna department, moving van and other perks
Multiple (voluntary) hobby activities with co-workers
A competitive salary
Occupational health care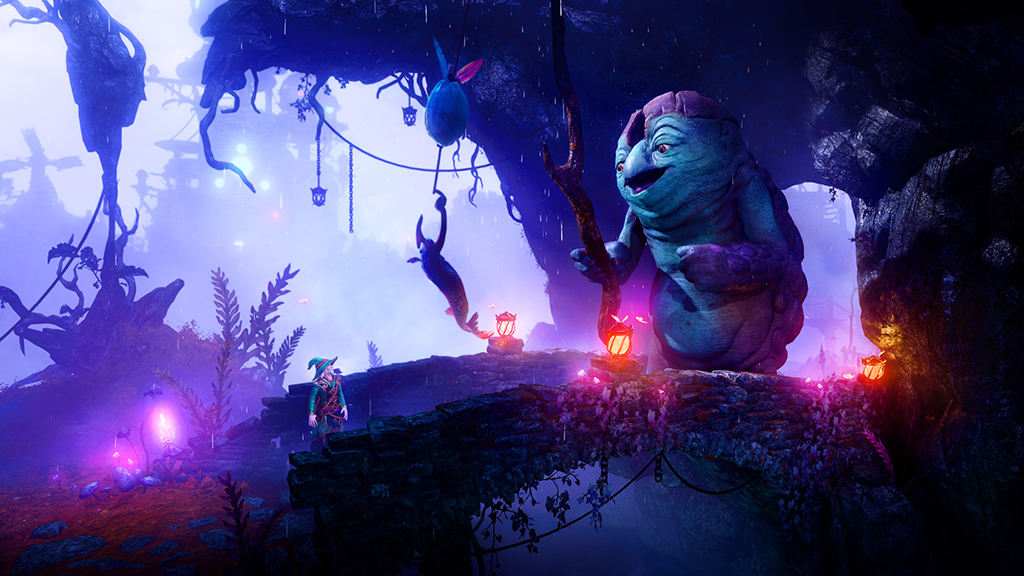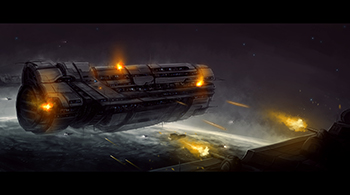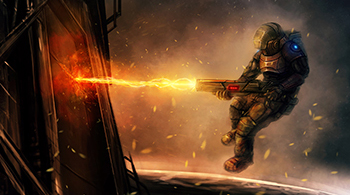 Want to be a part of making the best, most stunning games out there?
At Frozenbyte you'll get the chance to work with both existing and new Frozenbyte IPS.
How to apply to Frozenbyte
Read these instructions, general requirements, and the specific requirements for the position your applying for. Please also view the section "Frozenbyte as an employer" at the beginning. Applicants who follow these instructions have higher chances of being chosen for interviews and thus getting hired.
Also read through our Recruitment Privacy Policy before sending an application.
Send all applications to: [email protected]
General Requirements
Game development must be your number one dream job, and in the best case, has always been.
Experience from anything related to the games industry. The best experience to have is developing games, mods, or just training your profession (including your own hobby projects). Solely playing games is not enough. We also consider people without previous experience to trainee positions, if they've written exceptionally good applications and show potential.
Tip: We might see potential in the small details; We have hired trainees who have worked on their own project, or have just done some nice art, or have studied programming and finished a few small games. Working on mods, or just creating your own maps also count! Don't forget to showcase your talents in your application – provide links to videos of your mods, include work samples of your code or art, etc.
A good attitude and mindset for creating the very best games (i.e. the ability to believe in yourself, in your co-workers, in what we work on and in what we aim for)
Fair spoken and written English skills. Currently our written work language is English, but we also use Finnish on daily basis (especially as a spoken work language). Fair spoken and written Finnish is not a requirement, but it is an advantage. We hope all applicants mention their language skills in their applications.
Willingness to commit – we're looking for passionate people, who want a long-term position in the games industry. We rarely hire people for short, fixed-term positions. We do take interns, but even then we hope the applicant is willing and able to stay and work with us full-time after their internship period has ended (meaning we encourage applicants still in the middle of their studies to only apply at the end of their studies or after they've graduated).
Work place is in Helsinki, Finland. We don't offer remote work possibilities, so we expect all our applicants are willing and able to relocate closer to our office if need be.
Respect for co-workers and the ability to maintain a calm, feel-good work environment. Silent people are welcome, but very loud persons have to be able to adjust their volume and output. Most people do not need any special skills to be able to fit in.
We often send a task assignment for promising applicants, even if they already have an excellent portfolio – so please be prepared for this.
Tips for applicants
Write your cover letter and/or application into the email, or if you must, to a separate document. Write the application to us (the best way is to actually type a personal application, not just replace the company name). If you want to write an exceptionally good application tell us why you want to work with us.
In your application/cover letter, list what you're interested in. For example, if you're applying for a design position, tell us are you interested in for example level design, character skills or UI.
Include an attached CV with all relevant and correct information. Include your real name and age and language skills. All work experience is relevant, even training and summer jobs. Elementary school is not relevant, unless you haven't finished it. Hobby game projects are very relevant (and should be written out well in the actual application).
Include a clear link to work examples in the email body (not in a footer or a link inside documents) so we won't miss it.
If your work is a game, or is inside a game, or anything which can be made into a video, linking a YouTube video demonstrating the game (and your work) is the best way to make sure we will review your work. Make sure the video rights allow us to watch it. If your work has achieved something (there's news articles, reviews, or even a Metacritic score), link that as well.
Preferably use PDF, or .doc/.docx formats.
Play our games and maybe even mention that in your application. If that is too much to ask, watch a trailer at least. You don't need to impress us with your knowledge – it's just to understand our background.
If you know someone from our company, mention that in your email. Chances are they have something positive to say about you and it will greatly improve your possibilities of getting hired.
If you are unsure about applying, please apply and let us decide.
You can write your application in either Finnish or English.
Note that answers might take up to two months, especially if you are applying for a job which requires input from many people within our company.
What to Avoid
Information hidden behind passwords or to sites requiring logins (such as LinkedIn, Facebook, etc.)
Information is otherwise made hard to find (i.e. we have to search for the information we need)
Mistake us for some completely different company
General "dear any game company out of the thousand I'm blasting this to (all recipients seen in cc)" applications
An application which looks like it's written for any creative job. We want game developers, not TV/movie/music business/ad agency/whatever else -people.
Applying to us with strict answering deadlines.
Asking why we haven't answered, after two days.
Asking whether it's possible to apply (without any further information).
Forgetting to include an actual Cover Letter/introduction. Your CV and work samples are important, but we also want to know about you as a person, why you want to work here and why you think you'd fit in.
Forgetting to include work samples or your CV – how are we supposed to know you're a great artist, for example, if we can't see your work?
Sending a letter, especially a registered letter. All applications should be sent by email.
Visiting our office. Please, don't visit our office (especially unannounced) unless we are hosting a recruiting event or some other similar event which you have been invited to.
Calling us. Unless we have specifically given you a number to call, please send us an email if you have any questions.
Positions at Frozenbyte
The positions listed below give general information about the different professions at Frozenbyte. Check Open Positions at the top of this page to see which positions we are currently recruiting for.
Naturally you can always apply to any position, even if we're not specifically looking for people for that role at the moment – we're always keeping our eyes open for good applications!
Trainee
We are one of the largest and most successful games industry "trainers" in Finland. Currently we have over 100 employees and over the years almost 200 people have started their industry career at Frozenbyte. For 95% of our current employees Frozenbyte is their first game development job, and we still hire a lot of people who haven't worked in the games industry (or anywhere) before.
We believe new people are our strength, as we can teach them from the very basics to the very high-end of their profession. Our unique views on some work culture aspects are also easier to teach to fresh people.
If an applicant wants to proceed to art, code or design, they have to demonstrate adequate skills and learning capabilities before being hired as a trainee. We create personal plans with every trainee with regards to how they will learn sufficient skills to move forward.
We pay everyone based on their game development skills. This means that we don't value any degrees or non-game-related experience more than what it adds to your skills. Usually only real work experience (including hobby work) is something that increases your skills. Our normal trainee starting pay is 6-9 months little/unpaid training period, usually administrated as part of some school degree or pay covered (partially) by the Finnish employment agency. If you apply for a training job you should investigate your financial possibilities beforehand. All of our trainees are required to be able to continue full-time work after their training period is completed, and we only hire people on the intent that they will become our employees, preferably for a very long time.
We hire well over 80% of our trainees, and even the rest have been employed well within the games industry. One could say that getting picked up by us is a very good way to get into the games industry.
Trainees are usually assigned the work that we feel is most beneficial for the company. Usually at first this includes learning to use our tools, and slowly proceeding from there towards the desired position within our company. Without previous industry experience, progressing further inside our company usually requires self-training on your own time, so please be prepared for that as well.
When applying, mention the desired job you aim for after your trainee period – and include relevant work samples for positions requiring those. We also highly recommend reading the relevant sections of this page before applying for a trainee position. For example, if you apply for a design trainee position, read through the design section and include a completed design assignment in your trainee application.
Successful trainee applicants have demonstrated the general requirements well. However, each and every hire has come from a different background, so if you have the best attitude for the job and for the games industry, please send us your application!
Work practice program (TET)
We process work practice program (TET) applications on case-by-cases basis. Follow the guidelines on this page when writing your application and sent it to [email protected]. Please read through the "How to apply" section before applying.
TET-harjoittelumahdollisuudet katsomme tilanteen mukaan. Tee hakemuksesi tämän sivun muiden ohjeiden mukaisesti ja lähetä hakemuksesi osoitteeseen [email protected]. Luethan "How to apply" osion läpi ennen hakemuksen lähettämistä.
Animation
We currently don't have any open animation positions. You can send an open application to [email protected]. Remember to include a cover letter, CV and a portfolio that you can say you're proud of. Please read through the "How to apply" section before applying.
Animators are responsible for breathing life into our game characters. They help the writers tell their story, and work with other artists to create a living, breathing environment. But us being a game company, animators' main responsibility is creating tangible, responsive and good looking gameplay together with designers and gameplay programmers.
Animators should demonstrate their skills with samples of their best animations. All applicants should present understanding of the principles of animation, strong keyframing skills and an ability to animate a human character. Occasionally animation work may also include rigging, animating simple objects such as levers and foliage, motion capture acting and cleaning up mocap data – but mostly we are looking for great animating skills, so focus on that in your portfolio.
We like both realistic and stylized animation. Regardless of style we want to see personality, sense of weight, great posing and timing. We are most interested in 3D animation but same principles applies to 2D animation, so please show us – we're interested. If you have any rigging experience, don't hesitate to show us samples of your rigs.
When showing work you've done with other people, identify clearly what you did for each shot. If you include motion capture work, let us know which animations use it.
If you want to animate your own characters, great, but don't let it eat into your animations. Creating a new character and preparing it for animation takes a lot of time, and you'll probably be better off downloading a character and using that time to animate it. Also, unless you're an experienced rigger, you'll quickly run into the limitations of your rigs. If you don't already have a good rig, there are some links below where you can find freely available rigs.
We use Autodesk Maya for animation, so it's a plus if you're familiar with it. If not, don't worry – if you're a good enough animator, we're willing to teach you the software.
Learning resources:
Art
Send your applications to [email protected]. Remember to include a cover letter, CV and a portfolio that you can say you're proud of. Please read through the "How to apply" section before applying. We also recommend reading the section below for general tips on what to keep in mind when applying for an art position.
The artists at Frozenbyte are responsible for creating stunning, world-class art for our games. With the help of our highly professional and talented art team, you would create anything from small props to epic game environments. We are very ambitious about making our games look fresh and unique, so as an artist we are expecting you to be truly passionate and motivated about creating the best looking games on the planet.
There is a wide range of different artist positions and possibilities at Frozenbyte. For example there are level artists, who create the game worlds and environments and design the lighting and colors of the levels, 3D artists who make environment assets, creatures or characters from the original concept and design to the finished 3D asset, texture artists who create the textures for the 3D assets, visual FX artists who create effects, UI artists who design the UI and usability, technical artists who takes care that the technical side of the real time art is up to date, marketing artists who design websites, marketing banners and other marketing materials, and so on. Please read more about the different artist positions below.
The most important thing in artist recruitment is the applicant's potential which can be proven by their portfolio and previous work. New tools, programs and workflows can always be learnt but you got to have the artistic eye and understanding of what looks appealing. Passion and motivation usually comes with the package as the person who shows great potential must have been working hard and patiently to get to the level they are. Working environment of passionate people will boost everybody's motivation to become even better at what they do! To demonstrate your skills and talent, let your work speak for itself. Before sending us your portfolio, please make sure it only shows some highlights of your finished works (professional or hobby) and that they are relevant to the position you are interested in. In this case we think less is more; one masterpiece is worth more than a thousand unfinished artworks.
We expect that your portfolio demonstrates you have an exceptional eye for detail, silhouette, composition, color and lighting. We think it is a huge plus if your portfolio shows you are able to work with different genres and styles or that you have an original style of your own. We would appreciate that you are able to concept your own ideas either traditionally or digitally to demonstrate your ideas to everybody. Previous experience in the games industry is not mandatory but if you have worked with any projects related to games, please include them in your portfolio.
We use ZBrush and 3D-Coat for high poly modeling, Modo for basemesh/lowpoly modeling, xNormal for baking, Substance Painter/Designer, Photoshop for texturing/concepts and our in-house editor for creating the final level composition. If you lack the expertise on these specific software programs, don't let it discourage you though; experience has taught us that if you are good at what you are doing, you can easily adapt to any new software before you know it.
You can find more information on how we create 3D assets here: 3D Asset Workflow. Some of the materials and guides have been written by us, while some are links to external sources we've found to be useful. The wiki page is a transformed version of our internal guidelines with some of the most top-secret bits edited out.
We expect all artist applicants to:
Have an impressive portfolio that shows your potential
Showcase an exceptional eye for detail, silhouette, composition, color and lighting
Have good communication and team work skills
Be able to receive and give constructive criticism professionally
Be able to take direction and follow schedules
Be able to follow the art style of the project
Be motivated, spontaneous, independent and active
Constantly develop your skills and learn new things in your field of expertise
Constantly evaluate your workflows and look for ways to optimize them
Willing to complete a possible art assignment as a part of the artist recruitment process, to test the applicant's skills on a specific area of expertise
Tips for your portfolio:
Portfolio is the most important thing for artist applicants, so remember to make it the best you can!
Tailor your portfolio material for us – show us you know who we are and what kind of games we've made in the past, and that you have the ability to create material that you think would fit into our games. We're best known for our Trine series, so including material that you think would fit into the world of Trine is a great way to impress us.
Show us your eye for colors and lighting – we require our artist applicants to have an exceptional talent for both colors and lighting, so to make sure your portfolio really pops out, include work samples that will impress us of your skills in this area.
Include texturing samples – our 3D artists create all assets from scratch, meaning they also concept and texture the assets themselves. This means that portfolios that have great texturing samples have a greater chance to impress us.
Include varied materials – while we want to see you have an understanding of human anatomy, we also want to see you're capable of creating "mundane" high-quality assets, as those are the majority of what you would be working on as an asset artist. So don't fill your portfolio with only characters, but also include environment assets.
Sometimes less is more – we only want to see the work you're most proud of, so please only include your very best. Don't include unfinished materials – we want to see you're able to finish what you started.
Let your portfolio speak of your preferences (maybe even mention those in your application – if you love making fantasy-like assets more than anything, create Trine-like assets in your portfolio. If sci-fi is more your thing, then we'd love to see sci-fi assets. If you love both genres equally, let your portfolio reflect that. We try to let our employees choose the projects they want to work on, and knowing their preferences helps us achieve this.
Make sure viewing your portfolio is easy and effortless – include a clear link to your portfolio in your application email (not just somewhere in the attachments, where it might be missed), so that it can be opened with a single click.
Make sure your portfolio is professional – Generally trustworthy sites are usually better than sites cluttered with suspicious adds.

ArtStation

is a great website for your portfolio – it's fast and easy to navigate, so we highly recommend it for your professional portfolio!
Audio
We have three in-house audio employees and we for example record many of our sound effects ourselves. For some games we purchase the musical score from outside, but for some the music and all other audio work besides voice-overs are created in-house.
Currently we don't have any open audio positions, but we are always open for applications for future expansions and/or work-for-hire work. Send your applications to [email protected]– remember to include a cover letter, CV and a portfolio that you can say you're proud of. Please read through the "How to apply" section before applying.
Catering and Cleaning
Our Catering & Cleaning team plays an important part in creating Frozenbyte a great workplace! They're there to welcome us to the office in the morning, with fresh porridge and other breakfast supplies, and they prepare us tasty lunches daily. They're also responsible for the general cleanliness of the office.
Currently we don't have any open catering or cleaning positions, but you can always send an open application to [email protected].
Design
See our open position below, you can also send an open application to [email protected]. Remember to include a cover letter, CV and a portfolio that you can say you're proud of. Please read through the "How to apply" section before applying.
Our design team is responsible for our game and level design as well as deciding which features will make it into the final game. In cases where we need to cut features it's the design team who makes the decision, not producers.
Design work at Frozenbyte can be divided to roughly five different categories:
Game design. The overall design of the game, its core features and mechanics, etc.
Level design. How the levels work gameplay-wise. Usually a level designer works with the toolset given by game design, although in many cases the same people design both the game and the levels. Level designers usually do not work on visuals, that's done by level artists.
UI design. User interface, controls, menus.
Technical level work. Usually scripts, collisions and cameras (cameras together with artists, more technical stuff with programmers)
Usability testing. Usability testing & analysis for players and casual players.
Most of our designers are specialized in one of these categories, although for example game design is done pretty much by everyone, and level design is done by most of the team.2
Currently we don't have any open Design positions, but you can always send an open application to [email protected].

Financial/Legal
We will consider all financial and/or legal positions independently. What we value the most is the desire to be in the games industry, but if you value a great team, a relaxed working environment, challenges of a global industry and want to make your own job better, please send us your application.
Currently we don't have any open Financial/Legal positions.
HR
We value our employees over everything, and the main duty of Frozenbyte HR is to both maintain and constantly improve our work environment, and to ensure Frozenbyte is and remains the best possible workplace.
HR work at Frozenbyte is very people-centric. We don't draw tight lines between HR, Management and the development team, but instead everyone works closely together. HR plays a key role in ensuring a great workplace atmosphere, and often schedules meetings with other employees just to hear what's up, and is always available to help people with questions, worries or if they just need to vent. Frozenbyte HR tries to support people the best they can, so HR is also always available to hear about personal, non-work related issues as well, for those who need someone to talk to.
We believe everyone should have dreams and work towards achieving them – and our HR is there to help with them, and create personal plans with employees about how to achieve them. HR work isn't always pleasant though, for example in cases where there are internal conflicts, HR also helps to resolve them if and when needed.
Frozenbyte HR also plays a role in internal communications and ensuring information is available to everyone, and as such HR is expected to stay up to date with what's happening around the office.
HR employees are expected to have extremely strong people skills, a social personality and the ability to easily get along with all kinds of people. They also need to be able to handle stress, as often they're the ones who everyone around the office comes with any kind of problems, both work-related or otherwise. Naturally they also need to be able to be professional and trustworthy, so that everyone can feel safe knowing they won't blabber anyone's private information to others.
We're used to doing things "our way", so we encourage and appreciate out-of-the-box thinking and innovative ideas in creating new HR processes.
Currently we don't have any open HR positions, but you can always send an open application to [email protected]
Management
We do not hire top management from outside the company, and our dictator quota is already full.
Marketing
We currently don't have any open marketing positions, but you can send an open application to [email protected] Remember to include a cover letter, CV and a portfolio that you can say you're proud of. Please read through the "How to apply" section before applying.
Our marketing team is responsible for promoting our games and us as a company. We also create most of the media materials such as trailers and promotional graphics of our games as well as maintain our company websites and social media accounts.
Responsibilities in the marketing team tend to fall into two main categories: marketing skills such as public relations and business development, and technical skills such video editing, graphics design and web development. While team members generally specialize in one area, overlap can and often does occur depending on what a given project requires.
When applying you may choose to focus on one or both of the above categories:
If you wish to focus on marketing then a good general knowledge of the games industry and excellent English language skills are required.
If you wish to focus on one or more technical skills please be sure to include examples that best showcase your skillset.
Due to the global nature of the games industry, our timetables and schedules can be unpredictable and often require us to respond on short notice. Therefore your application should demonstrate that you can work well in a team and have experience with tight and/or changing deadlines.
We appreciate enthusiasm towards games and game development above everything else, and look for people who are excited to represent our company and our games.
IT
Our IT department makes sure things keep running, and that everything works and is up-to-date. They're ready to provide assistance with any IT related problems. They're also responsible for our servers and web development.
CURRENTLY OPEN IT POSITIONS:
Järjestelmäasiantuntija
Viihdytkö paremmin komentorivin äärellä kuin graafisia käyttöliittymiä klikkaillessa? Kiinnostaako sinua työ, jossa pääsisit kehittämään yrityksemme tietojärjestelmiä monipuolisissa ja haastavissa tehtävissä? Etsimme joukkoomme motivoitunutta järjestelmäasiantuntijaa toistaiseksi voimassa olevaan ja kokopäiväiseen työsuhteeseen.
Frozenbyte on suomalainen, korkealaatuisia tietokone- ja videopelejä valmistava yritys Helsingissä. Olemme toimineet vuodesta 2001 asti ja työllistämme tällä hetkellä yli 140 henkilöä. Käytössämme on kaksi toimistoa, vaikka valtaosa työntekijöistämme onkin työskennellyt etänä viimeisen vuoden ajan.
Tiimimme vastaa yrityksen sisäisten IT-palvelujen kehityksestä ja ylläpidosta. Työssäsi olet avainasemassa kehittämässä IT-toimintojamme yhdessä muun tiimin kanssa. Tulet myös toimimaan yheistyössä muiden ammattiryhmien kanssa ja kehität toimivaa ympäristöä kaikille työntekijöillemme. Työ vaatii vastuullisuuden ja tarkkuuden lisäksi kykyä toimia niin itsenäisesti kuin tiimissäkin. Yrityksessämme näkyy vahvana tee-se-itse-kulttuuri ja suosimme monesti avoimen lähdekoodin ratkaisuja.
Työ ei vaadi pelialan täydellistä ymmärrystä, mutta kiinnostuksesta ja ymmärryksestä alaa kohtaan on hyötyä. Arvostamme myös kokemusta muilta nopeatempoisilta aloilta.
Parhaiten työ sopii alan osaajalle, jolla on jo jonkin verran työkokemusta vastaavista tehtävistä. Arvostamme myös monipuolista harrastustaustaa erityisesti Linux-palvelimien parissa. Koulutustaustaltasi voit olla jo valmistunut tai valmistumaisillasi oleva korkeakouluopiskelija. Kaikkea ei tarvitse osata, mutta olet valmis kehittämään itseäsi ja pystyt sisäistämään monimutkaisempiakin kokonaisuuksia.
Työtehtävät pitävät sisällään muun muassa yrityksen IT-infrastruktuurin suunnittelua ja kehitystä sekä niihin liittyvien teknologioiden tuki- ja ylläpitotehtäviä. Työtehtävissä otetaan huomioon myös omat taitosi ja mielenkiinnon kohteesi.
Tehtävässä on myös hyvät etenemismahdollisuudet ja tehtäviisi voi kuulua osaamisesi ja kiinnostuksesi mukaan tiiminvetovastuuta tai muuten itsenäistä vastuuta isoista kokonaisuuksista.
Me tarjoamme:
Mahdollisuuden kehittää osaamista ja ammattitaitoa monipuolisten työtehtävien parissa
Kokopäivätyön Helsingissä, hyvien julkisten liikenneyhteyksien päässä
Joustavat työajat
Etätyömahdollisuuden
Ruokaedun
Mahdollisuuden käyttää toimiston saunaosastoa, edustustiloja ja pakettiautoa
Erinomaisen työilmapiirin ja huiput työkaverit!
Edellytämme hakijalta:
Motivaatiota ja halukkuutta jatkuvasti kehittää ja ylläpitää omaa ammattitaitoasi
Tuntemusta ainakin yhdestä Infrastructure as Code tai Configuration Management -työkalusta (esim. Puppet tai Ansible)
Skriptaustaitoja (esim. Bash tai Python)
Kokemusta Linux-palvelimien ylläpidosta joko työelämässä tai vapaa-ajalla
Kykyä määritellä ja dokumentoida ratkaisuja englanniksi
Kokemusta versionhallintatyökaluista, esim. Git tai Subversion
Tietoliikennetekniikan perusteita
Lisäksi arvostamme:
DevOps-osaamista
Kokemusta keskitetyistä monitorointi- ja lokienhallintajärjestelmistä (esim. Icinga, Zabbix, Graylog)
Virtualisointi- tai konttiteknologiaosaamista (Docker, LXC, KVM)
Tietokantaosaamista (MySQL, MongoDB, PostgreSQL)
Kokemusta Windows-palvelimien ylläpidosta
Laitathan hakemuksesi ansioluetteloineen ja palkkatoiveineen osoitteeseen [email protected], otsikoi hakemus "Järjestelmäasiantuntija". Tutustuthan hakuohjeisiimme ("How to apply") ja tietosuojaselosteeseemme (Recruitment Privacy Policy) ennen hakemista. Tehtävä täytetään heti sopivan henkilön löydyttyä. Kerro hakemuksessasi erityisesti, miksi juuri sinä olet etsimämme henkilö ja minkälaisten projektien ja teknologioiden parissa olet puuhastellut. Voit liittää mukaan myös mahdollisia työnäytteitä projekteistasi tai linkin GitHub-profiiliisi.
Production
See below for an open position. Also, you can always send an open application to [email protected] Remember to include a cover letter, CV and a portfolio that you can say you're proud of. Please read through the "How to apply" section before applying.
Our producers are usually appointed from inside the company, typically from previous lead position. However, junior producer positions are considered for experienced applicants.
Producers in our company are responsible for information flow within project teams, between teams and within the company. Producers also maintain schedules, project plans and handle external communication.
Frozenbyte producers generally are not responsible for marketing or representation (other than communication with partners concerning development issues). Producers are also not the "owners" of the game, i.e. they might not be the person with the last call, but they do need to maintain schedules and inform the person(s) doing the last call about where the project is heading. In bigger projects the development team leads (art, code, design) themselves handle their teams' decisions on how to trim their workload, and for example if the game needs to lose some of its features it's the designers who do that decision based on information received from producers and other teams.
Our producers should be viewed as servants for the development team, being the oil that greases the cogs. Our producers make sure that teams have what they need, especially the information they need, in order to make the great games. However, our producers rarely make the most important decisions alone, they do that with the team.
Producer positions require a good understanding of all aspects of game development and experience from completed game projects.
Tuotantoavustaja
Kuvailisitko itseäsi sanoilla järjestelmällinen ja oma-aloitteinen? Oletko kiinnostunut pelialasta ja erityisesti siitä, mitä kaikkea kulissien takana tapahtuu tuotantoon, projektinhallintaan ja markkinointiin liittyen? Onko sinulla aiempaa kokemusta tarkkuutta vaativista tehtävistä? Kuulostaa siltä, että voisit olla uusi tuotantoavustajamme!
Frozenbyte on yksi Suomen suurimmista tietokone- ja videopelejä tekevistä yrityksistä. Yrityksemme on perustettu vuonna 2001, ja työllistämme tällä hetkellä yli 140 työntekijää. Frozenbytella laadukkaiden pelien tekeminen ja työhyvinvointi ovat prioriteettilistan kärjessä. Työssäsi pääset tutustumaan kunnianhimoisimpaan projektiimme Starbaseen, sekä muihin, toistaiseksi vielä salassa oleviin projekteihimme.
Haemme nyt tuotantoavustajaa lisävahvistukseksi tuotantotiimiimme vuoden määräaikaiseen työsuhteeseen! Osaavalle ja motivoituneelle työntekijälle toivoisimme voivamme tarjota jatkoa myös tämän jälkeen. Työhön voidaan myös ottaa harjoittelu- tai oppisopimuspaikkaa hakeva henkilö.
Työtehtävät ja palkkaus ovat assistenttitason tehtäviin sopivia, ja työ soveltuu myös esimerkiksi vastavalmistuneelle tai opintojensa loppupäässä olevalle opiskelijalle. Aimo annos kunnianhimoa on kuitenkin tervetullutta, sillä osaavalle ja motivoituneelle henkilölle annamme mieluusti myös isompia vastuita ja tehtäviä. Haluammekin tarjota heti alusta asti valitulle henkilölle mahdollisuuksia ja tehtäviä, joista voi myöhemmin ottaa suurempaa vastuuta.
Työtehtäviä voisi kuvailla avustavan projektikoordinaattorin tehtäviksi. Tehtäviin kuuluu erityisesti yrityksen sisäisen kommunikoinnin ja tiedottamisen hoitamista, raporttien koostamista ja materiaalien keräämistä sekä tehtävien ja aikataulujen suunnittelua yhteistyössä projektinjohtajien kanssa. Tehtävässä menestyminen edellyttää vahvaa suomen ja englannin kielen taitoa, mutta myös muista kielistä on ehdottomasti hyötyä!
Työ ei vaadi pelialan täydellistä ymmärrystä, vaikka pelialasta tietäminen auttaakin paljon varsinaisessa työssä. Edellytämme kuitenkin aitoa intoa pelialaa kohtaan ja halua oppia lisää! Erityisesti toivomme, että olet kiinnostunut Starbasesta projektina, sillä tulet pääsääntöisesti toimimaan kyseisen projektin parissa ja seuraamaan läheisesti sen edistymistä.
Osana tuotantotiimiä pääset tekemään yhteistyötä useiden ammattiryhmien kanssa ja oppimaan pelituotannon eri vaiheista. Tiimi on tärkeä osa peliprojektin arkea ja tehtäviin kuuluu eri ammattiryhmien kanssa kommunikointi, projektin aikatauluttaminen ja yhteydenpito sisäisesti sekä ulkoisesti. Tehtävässä tuet tiiminvetäjiä ja esihenkilöitä projektinhallintaan liittyvissä tehtävissä ja autat projektin juoksevissa asioissa, mutta työhön liittyvä projektinhallinta ei kuitenkaan sisällä pelisuunnitteluun liittyvää työtä.
Tuotantotiimin jäsenet toimivat projektin tukihenkilöinä ja ovat aina auttamassa siellä missä on tarvetta, mutta he myös antavat kunkin pelinkehitykseen osallistuvan tiimin päättää omaa osa-aluettaan koskevista asioista. Niinpä erityisesti kommunikointitaidot korostuvat tässä tehtävässä ja työyhteisössä tulet toimimaan niin puhujan, kuuntelijan kuin viestinviejän roolissa. Tehtäviin voi kuulua myös markkinoinnissa ja asiakaspalvelussa avustamista tai tapahtumiin osallistumista, mutta emme oleta tuottajiemme olevan julkisesti esillä (elleivät he halua olla). Tuotanto on laaja kokonaisuus ja mahdollisia tehtäviä avataan vielä tarkemmin haastattelussa.
Kerrothan hakemuksessasi kattavasti itsestäsi ja siitä miksi haluat työskennellä juuri meillä, ja miksi uskot olevasi oikea ihminen tähän työhön. Mikäli sinulla on kokemusta, josta koet olevan hyötyä työssä, arvostamme jos saat asiaa avattua jo hakemuskirjeessä, jotta saamme parhaan mahdollisen kuvan sekä osaamisestasi että sinusta ihmisenä. Meille aito ja persoonallinen hakemuskirje on arvokkaampi kuin pelkkä CV.
Hakemukset ansioluetteloineen ja palkkatoiveineen osoitteeseen: [email protected] Otsikoi hakemus "Tuotantoavustaja".
Tutustuthan hakuohjeisiimme ("How to apply") ja tietosuojaselosteeseemme (Recruitment Privacy Policy ) ennen hakemista. Otathan huomioon, että työ vaatii erinomaista suomen ja englannin kielen taitoa. Halutessasi voit kirjoittaa hakemuksesi englanniksi tai lähettää liitteenä jonkin toisen dokumentin, joka demonstroi kielitaitoasi. Kerro hakemuksessasi myös mikäli etsit harjoittelu- tai oppisopimuspaikkaa. Tulemme vastaamaan kaikille hakijoille, mutta otathan huomioon, ettemme välttämättä voi vastata lisäkysymyksiin.
TYÖTEHTÄVIIN KUULUU MUUN MUASSA:
Yrityksen sisäinen viestintä ja tiedottaminen
Projektien aikatauluttaminen ja organisoiminen yhteistyössä esihenkilöiden kanssa
Tehtävien delegoiminen yhdessä projektinjohtajien ja projektinomistajan kanssa
Sisäisten materiaalien kerääminen ja päivittäminen
Projektin tilanteesta raportointi projektinjohtajille
Muita työnkuvia ja vastuita työnantajan tarpeen ja valitun henkilön omien kiinnostuksenkohteiden ja vahvuuksien mukaan
EDELLYTÄMME:
Sujuvaa suomen ja englannin kielen suullista ja kirjallista taitoa
Vahvoja viestintätaitoja
Aitoa intohimoa pelialaa kohtaan
Tarkkaa ja huolellista työskentelyotetta
Oma-aloitteisuutta
Perusosaamista Officen tuoteperheestä (Excel, Word, PowerPoint) tai vastaavista ohjelmista
LISÄKSI ARVOSTAMME:
Kaikkea työkokemusta, joka vaatii vahvoja kommunikointitaitoja, esimerkiksi asiakaspalvelu-, viestintä- tai markkinointitehtävistä
Aiempaa kokemusta eri tiimien tai ammattiryhmien välisestä viestinnästä ja yhteistyöstä
Kaikkea kielitaitoa
Kokemusta pelialalla työskentelystä tai tietoa pelialasta
Hyvää ongelmanratkaisukykyä
Tehtäviin soveltuvaa koulutusta esimerkiksi liiketalouden, viestinnän, tapahtumatuotannon tai teknisen alan puolelta
Halukkuutta sitoutua tehtäviin mahdollisesti pitkäksikin aikaa, mikäli meillä on tarjota jatkoa määräaikaisuuden päätyttyä
ME TARJOAMME:
Erinomaisen mahdollisuuden kartuttaa kokemusta pelialasta sekä kehittyä ja edetä uralla myös vastuullisempiin tehtäviin
Mielenkiintoisia ja monipuolisia työtehtäviä
Erinomaisen työilmapiirin ja huiput työkaverit
Pitkäkestoisen kokopäivätyön Helsingissä
Liukuvan töihintuloajan
Aamiaisen, lounaan ja välipalat työpaikalla
Karkkikärryn antimet perjantaisin
Aktiivista harrastustoimintaa
Mahdollisuuden käyttää toimiston saunaosastoa, edustustiloja ja pakettiautoa
Meillä persoona ja asenne ratkaisevat! Otathan yhteyttä, jos tunnet kuuluvasi joukkoomme.
Programming
Programmers at Frozenbyte are responsible for all aspects of the technical side of the games we make, the engine we have created from scratch, and the tools which are used daily by everyone here. Our programmers have a wide range of skills and they work on multiple areas of the game such as:
Game engine
Graphics engine
Porting
Input
Network
Physics
Audio
Animations
AI
Gameplay
UI
Tools
Many of our programmers can be called generalist programmers. We do also have programmers who focus only on one area, but usually a senior programmer has more than one responsibility area.
We use our own game engine which is written using C++. For scripting purposes we currently use LUA. We also have our own game editor which is written using C#. There are also bunch of other tools to help the development which are usually written with e.g. C++ / C# / LUA / PHP / YOLOL.
Our engine and games are released onto all major platforms such as Windows, Mac OS X, Linux, Wii U, PS4, Xbox One and Android. We have also developed games for PS3, Xbox 360, OnLive and G-Cluster. The engine supports a wide variety of different platforms which affects all the code we produce here. Our build system helps in keeping our multi-platform engine alive. Also, all our game projects share and use the same source base which usually means that programmers work in multiple projects at the same time.
We value programmers who are independent, have good problem solving skills and a positive attitude. We hire programmers to various positions and to help us decide where you would be suitable, we hope to see some of your work and skills. While C++ and C# are the main programming languages we use, you can be skilled with some other programming language as well and moving to C++ / C# is easy for you.
When applying to programmer positions, please include these in your application:
List of programming languages you are familiar with
List of education related to programming, if any
List of past employments related to programming, if any
List of projects you have worked on (any kind of projects)
Specify your role in the project, team size, project duration etc.
Sample codes of your projects if possible (preferably with an out of the box working executable)
Usually we will send all applicants a sample programming task, which will be evaluated by our Lead / Senior Programmers. Getting the sample programming task done isn't automatic approval for getting the interview. Please note that we cannot give a deep analysis on what was good or bad in your sample programming task since we get quite a lot of them.
CURRENTLY OPEN PROGRAMMER POSITIONS:
UI Programmers
We are looking for UI programmers to join our fantasy and sci-fi teams. In this position you will collaborate with designers, artists and other programmers to create innovative interfaces.
A great user experience is a top priority for us, so we hope you have appreciation and an understanding of the basics of usability. We hope that you have the imagination to design interfaces and the technical skills to implement them.
We also accept trainee applications if you feel like you might have what it takes, but don't have much experience yet!
Send your applications to [email protected] – remember to include a cover letter, CV and a portfolio/code samples and your desired salary.
Please see the requirements below, and the "How to apply" section and our Recruitment Privacy Policy before applying.
We are currently working remotely due to the pandemic, and it's possible that you would also start by working from home. We provide all employees with the necessary equipment.
Things we would like to see in your application:
What experience you have in building UIs
What frameworks and methods you have used
What your favorite or preferred UI framework is
Have you had User Interfaces or UX training
Required skills:
Ability to work independently and collectively
Ability, willingness and curiosity to learn new skills
Strong C++ knowledge
Knowledge of game engines
Excellent oral and written communication skills
Ability to write clear, maintainable, portable code
Ability to follow directions such as code standards
Advantages when applying:
Experience in previous game production and/or background in web development
Experience in building UI frameworks
Interest or experience in our in house game editor (newest version is available with the Steam version of Shadwen, older versions available with the Steam versions of the Trine games)
Responsibilities:
Work with artists and designers to deliver usable interfaces for game systems
Partner with various teams and take plain specs and turn them into reality using several technologies
Design, write, debug and refine UI systems and underlying architecture
Competently assist in design of UI flow and functionality
Implement UI design assets in game
We offer:
An opportunity to work with both existing and new Frozenbyte IPs
Flexible work hours
Possibility to get breakfast, lunch and snacks every day prepared by our professional catering, so you don't have to concentrate on anything else than your work
Occupational healthcare
Office sauna, moving van and other perks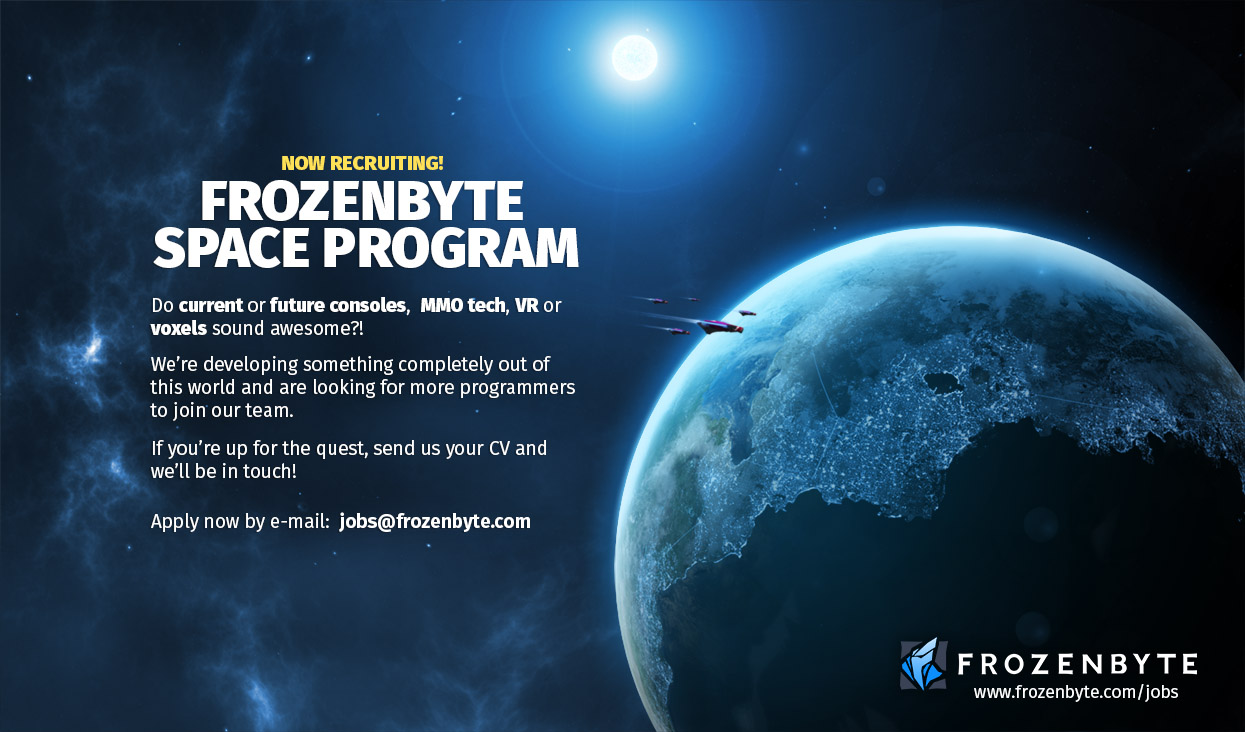 We are currently also looking for:
Gameplay Programmers
Graphics Programmers
We're also accepting applications for other programming positions
Send your applications to [email protected]. Remember to include a cover letter, CV and a portfolio that you can say you're proud of. Please read through the "How to apply" section before applying.
QA
Currently we don't have any open QA positions, but you can send your open applications to [email protected]. Please read through the "How to apply" section before applying.
QA is all about testing, testing and testing. QA applicants need to be ready for this and be able to handle playing through the same parts over and over again without losing their focus. QA is not just about finding bugs, but also figuring out exactly how to reproduce them and what causes them – and for this, it usually helps quite a bit to have a solid gaming background. QA applicants don't necessarily need to have previous work experience, but they are required to have lots of gaming experience.
All our QA team members play a lot of games in their free-time. A great way to make your QA application stand out is to write about your gaming hobby in detail – things like how much time you spend playing games per week, what games you've spent the most hours playing (and how much is that), what platforms you use for gaming, etc. We're even happy to know what your favourite games are and why. Some applicants have also linked their Steam profiles or Gamerscores.
All previous QA experience is of course relevant, even if it's not a requirement. If you have participated in beta tests for some games, mention those too.
In the past, QA has been a popular starting position. However, we hope that all QA applicants are serious about making a career in QA, instead of just treating it as an "easy way in". If you don't feel a genuine passion towards QA, it's recommended that you apply for a trainee position instead, or – if you have enough experience – directly to a department that interests you more.
Support/Community
Our support/community team is responsible for making sure that our players can always enjoy the game they bought. The job consists of two aspects: support handles all the technical or other kinds of issues our players might have, in all channels/methods they might use to contact us (and we like to be proactive instead of just waiting for the issues to slowly come to our attention through the official channels). Technical problems are usually handed to our QA for the solution, while other issues are solved independently by the support staff. Community management focuses on hanging around with players and arranging various competitions and visibility events together with marketing.
Support personnel may also double as "regular" QA people.
We currently don't have any open support/community positions, but you can send an open application to [email protected]. Please read through the "How to apply" section before applying.
Writing
Our writers are in charge of pretty much everything involving text or dialogue in our games, ranging from writing and editing screenplays and dialogue to GUI texts and marketing copy. They also collaborate with dialogue voice production and localization producers.
CURRENTLY OPEN POSITIONS:
Writer
We are looking for a video game writer to join our writing team at Frozenbyte in January. This is an entry-level position, but we expect strong writing background from applicants. The position also entails technical dialogue work.
The position involves working with Frozenbyte's existing IPs, writing dialogue and user interface texts, collaborating with marketing materials, and assisting with technical dialogue implementation. We're looking for a skilled and motivated writer who understands how even inventory item descriptions can contribute to storytelling in a video game.
We expect our applicants to have good communication skills, and to be able to collaborate with people both inside and outside the writing team.
Please send your applications to [email protected] – remember to include a CV, cover letter, and a portfolio of your best work! Please see the requirements below, and the "How to apply" section and our Recruitment Privacy Policy before applying. The work starts in January, but we will start interviewing promising applicants as soon as possible.
We are currently working remotely due to the pandemic, and it's possible that you would also start by working from home, even though we hope that by January we have been able to open up our offices again. We provide all employees with the necessary equipment, even when working remotely.
Requirements:
Ability to collaborate with the writing team as part of the writing team, as well as designers and artists
Understanding basic storytelling principles (structure, character functions, tropes)
Understanding basic screenwriting work and documents (synopsizes, outlines, screenplays, treatments)
Ability to adjust your writing to the tone and style of Frozenbyte's titles
Ability to take feedback on your work and edit accordingly
Literacy in games, film, television, comic books
Passion for writing in fantasy and science fiction genres
A reasonable amount of independence and ability to self-direct your work
Portfolio work that shows your ability to write dialogue in screenplay format
Advantages:
Bachelor's degree or higher in a video game development or content creation related field
Portfolio work that shows your ability to create meaningful and engaging player-driven narrative
Published work such as video games, fiction, produced screenplays, comics, or stage plays
As a new writer at Frozenbyte you would be getting:
A training period to make yourself familiar with the workflows and processes of our teams, involving technical dialogue work in an unannounced game
To co-write a story and dialogue for an unannounced Frozenbyte game
To write concise and interesting user interface texts
A chance to train and develop your writing skills in anticipation of future amazing world-class Frozenbyte titles
We also offer:
Flexible work hours
Possibility to get breakfast, lunch and snacks every day prepared by our professional catering, so you don't have to concentrate on anything else than your work
Occupational healthcare
Office sauna, moving van and other perks

Thanks for reading! If you have any questions that were not answered here or other thoughts, please don't hesitate to contact us ( [email protected] ). We look forward to hearing from you!