The seals are back again for autumn! Check out autumnseal.com and the new fall-themed slot machine. As before, you can spin the machine for a chance to get Steam coupons.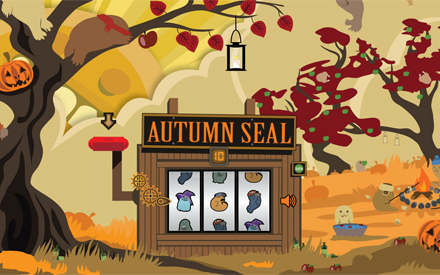 This time we invited a few other Finnish game developers to join the sealiness as well 🙂
Games included are all of Frozenbyte's "Trine" games (Trine, Trine 2, Trine Collection) for 75% off, and the "Goblin Menace" expansion for 50% off. Remedy's "Alan Wake" and "Alan Wake's American Nightmare" for 50% off. Almost Human's "Legend of Grimrock" for 50% off. Plus also Recoil Games' "Rochard for 75% off.
Later today at 4 PM Helsinki Time (GMT+2), we will also be livestreaming from the Frozenbyte office, where we have invited the other developers to join us. We'll be playing the different games that are in the Autumn Seal campaign, and as usual we'll run some fun competitions 🙂
The stream will be at: www.twitch.tv/frozenbytegames