We at Frozenbyte are proud to present Huge Seal! A build-your-own indie sale  featuring over 30 awesome indie games ranging from puzzle platformers to strategy games. Includes titles such as Mark of the Ninja, Antichamber, Awesomenauts, FTL, Monaco, Terraria, Trine 2: Complete Story, and many more!
Huge Seal is a Steam Discount Coupon giveaway where you can  claim Coupons by logging on to www.hugeseal.com with your Steam Account. You can choose up to 5 Coupons, and for every purchase you make , you can pick a new Coupon.  Also, for every 3 games you purchase with the Coupons you get one free random Steam Key! For all of this to work, please make sure your Steam Profile is set to public and recognized by our system as being public before using any of your Coupons.
We're very excited to have so many indie games involved as we have a strong belief in the indie community. Through Huge Seal we want to bring great games together to reach a wider range of gamers and at the same time give gamers an opportunity to experience great games for cheaper prices.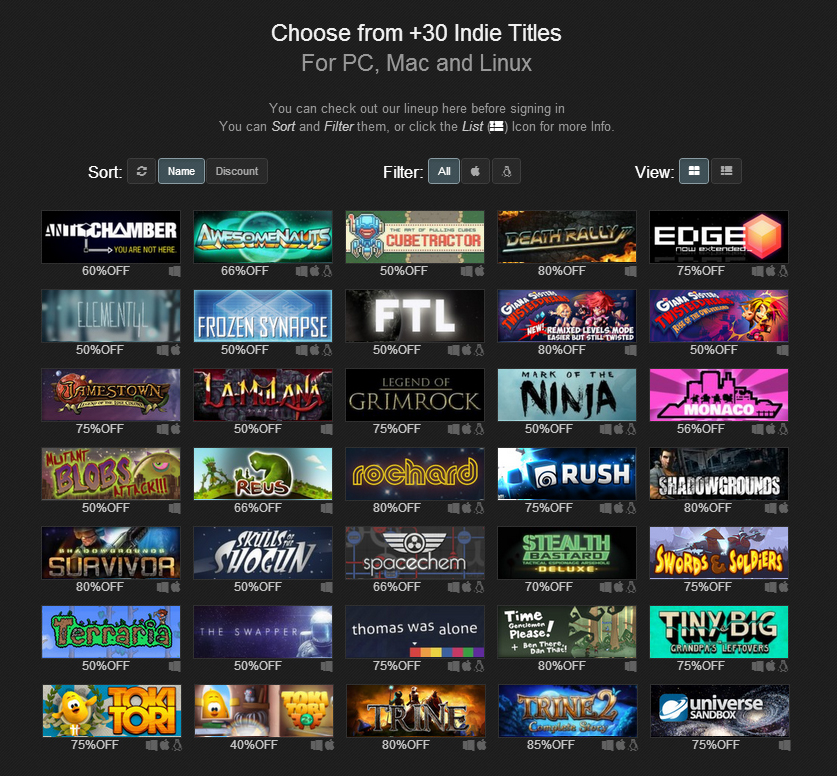 The campaign will last from November 18th to November 25th so don't miss your chance to get Coupons for great games! Also, the Coupons are valid until November 25th but you can only get the free games and more Coupons during the campaign so be sure to use them before the campaign is over.So head on over to www.hugeseal.com and build your own Seal…er, I mean sale!
– Julius