Frozenbyte Christmas Calendar, Day 12!
Leave a comment below if you're interested in a chance to win Trine Enchanted Edition game key for Humble Store. Remember to also participate on other channels for a better chance to win, see instructions.
Being a hero is hard, sometimes enemies might have the upper hand. When you think of our three heroes from Trine, who do you think is most likely to get in trouble?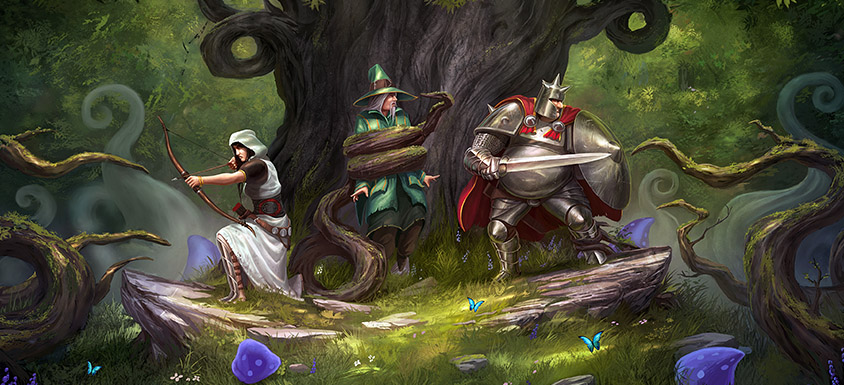 How many of you would have said Amadeus? Look at Zoya's face, she's already gotten used to saving Amadeus so many times from different kind of things like carnivorous plants, goblins or Margaret. 😀