I know that you're anxiously waiting for Starbase, but today we will take a look at Frozenbyte games that have already been published. We hope you find something new from this post to play during the holidays!
EWMWN
---

Let's start from the first Frozenbyte game that saw the light, Shadowgrounds. Shadowgrounds was released back in 2005, four years after the founding of Frozenbyte. The game was originally published as a retail box, which is something that is starting to be rare nowadays with PC games. Steam version of the game was published in 2006 and it is actually the first Finnish game published on Steam! In our press kit we have described Shadowgrounds as "nasty alien-battling carnage festival" which probably sums up the game nicely! Game is played from a top-down perspective which provides a great angle for player to use all those upgradable weaponry and destructible environments to your advantage.
In 2007 we released a a spin-off/sequel to Shadowgrounds called Shadowgrounds Survivor. This time there was a survival mode in addition to the campaign. And it also included the Lever Editor which allowed players to create their own levels or play levels made by other players.
How many support team members have played Shadowgrounds or Shadowgrounds Survivor? One out of five, or two out of five if we count the person who "tried but got scared of the aliens". Maybe the support team needs a "team day" where we play (or stream 😉 ) the games.
---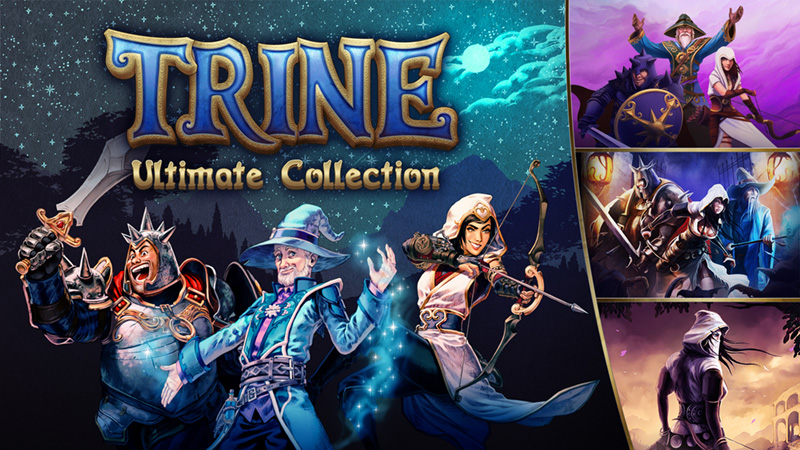 Now to the series Frozenbyte is most known for, Trine! The first Trine just turned 10 years old and this year we also released the fourth game in the series, Trine 4: The Nighmare Prince. Between these two games we have released Trine 2: Complete Story and Trine 3: The Artifacts of Power which was actually a 3D game instead of being a 2.5D like the other games in the series.
You probably all already know what the game is about, right? Well in case anyone has managed to miss this gem (is this post starting to sound a bit biased?) Trine is a beautiful fantasy action platformer with a fairytale-like atmosphere, following the journey of three heroes – a Wizard, a Knight and a Thief. These heroes have been called many names, but they are usually known as Amadeus, Pontius and Zoya. We however do love all the variations which include for example Zora, Zelda, Bonitus, Ponitus, Ponteus, Armedius, Armadius, Armodius, Asmodeus and Berlin. We have a saying in Finland which goes something like the following: a loved child has many names. And that definitely applies here.
On Tuesday we released the pre-order bonus level, Toby's Dream, free of charge for everyone who has Trine 4 on PC, Nintendo Switch, PlayStation 4 or Xbox One. So go and check that out if you haven't done that already.
I'm happy to tell you that all support team members are skilled Trine veterans! Although one of us still needs to play the first one.
---

When we talk about the Trine Series it feels natural to mention Nine Parchments as both happen in the same Trineverse. Toby the dog who received his own level in Trine 4 made his debut in Nine Parchments with his owner, Selius. You can also spot two other Nine Parchments characters in the newest Trine game. And our beloved Armad- I mean Amadeus is a playable character in Nine Parchments as well.
The gameplay however is quite different from Trine as Nine Parchments is  co-operative blast'em up game of magic mayhem. So in other words it is a great game to play in the support's team day that I have started to plan while writing this text. How many waves do you think our team would survive in the last arena? If we manage to pass the five arenas before it that is.
We have been practicing though, we have all played Nine Parchments, some more than others though. Luckily we have a couple of experts who are able to carry their friends through the fights.
---

Have you always wanted to be an assassin but you just constantly fail at sneaking around? Then Shadwen might be the game for you. Shadwen has this unique mechanic that causes the time to stand still when you're not moving Shadwen, allowing you to stop at any point mid-motion. And you can also rewind time if you get caught or want to change your past actions.
Which is great as now people like me actually have a change to complete a level instead just having to start it from the beginning over and over again. You can also craft traps and use physics to your advantage if you don't care about the "accidents" that might happen to the guards. We careful though, that might break Lily's heart.
Four out of five people in support team have played Shadwen and one decided it shall be her goal for next year.
---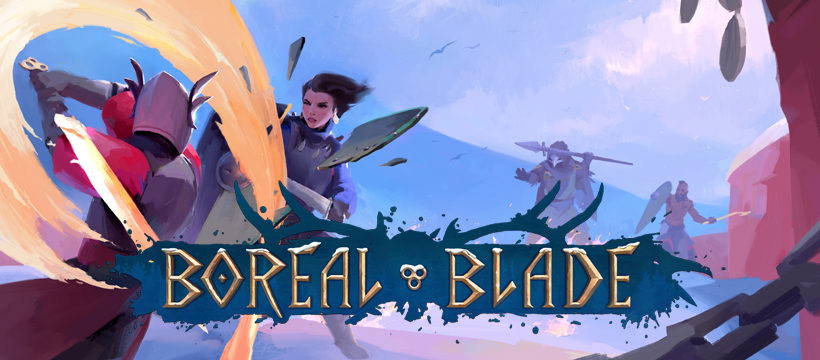 Let's move into Boreal Blade which we published on Nintendo Switch a couple of months ago. What is Boreal Blade about? Boreal Blade is a team-based online melee fighting game with a focus on player vs player combat and gameplay consisting of both reactive and proactive elements. My technique of bashing the buttons until victorious definitely does not work here.
Interested in trying the game? Nintendo Switch version has a free demo. Demo and full game are compatible, allowing both demo and full game players to play together! And if you message us, we can give you and your friends Steam beta codes so that you can try out the game on your PC.
Zero out of five support team members have managed to conquer the arenas. All have tried though and failed miserably.
---

Moving on to my personal favorite, Has-Been Heroes! Has-Been Heroes was published back in 2017 and it is a challenging, lane-based roguelike game of strategy and action. But it also has princesses (like any great game should have). Specifically it has twin princesses that our heroes are supposed to escort to school through endless army of undead.
You control three heroes which all have their own lane to keep clear of enemies. In roguelike fashion, death is permanent – but you will get another chance! And luckily countless of spells and items will help you on your journey. If you're successful enough you might get to play with our heroes from the Trine series as well, although I must warn you that playing with them is the real hard mode, the Epic Quest. I wonder if that trio ever gets a break.
As I said before, this is my personal favorite from all the Frozenbyte games. I'm not even close to 100% though but I'll get there some day, hopefully sooner than my co workers from which three have played the game unsuccessfully (their words, not mine).
---

I can't end this post without mentioning this cute little thing which is basically our mascot, well besides Bob I mean. Splot is the only game we have released on iOS. It tells the story of an one-eyed blue alien who has crash landed onto a strange planet along with his adversaries, the Hungry Blobs.
I'm sorry to tell that I never managed to save all those yellow ducklings, hardest difficulty was too hard for me.
---
But that's it, thanks for reading! Which one of these games is your favorite?