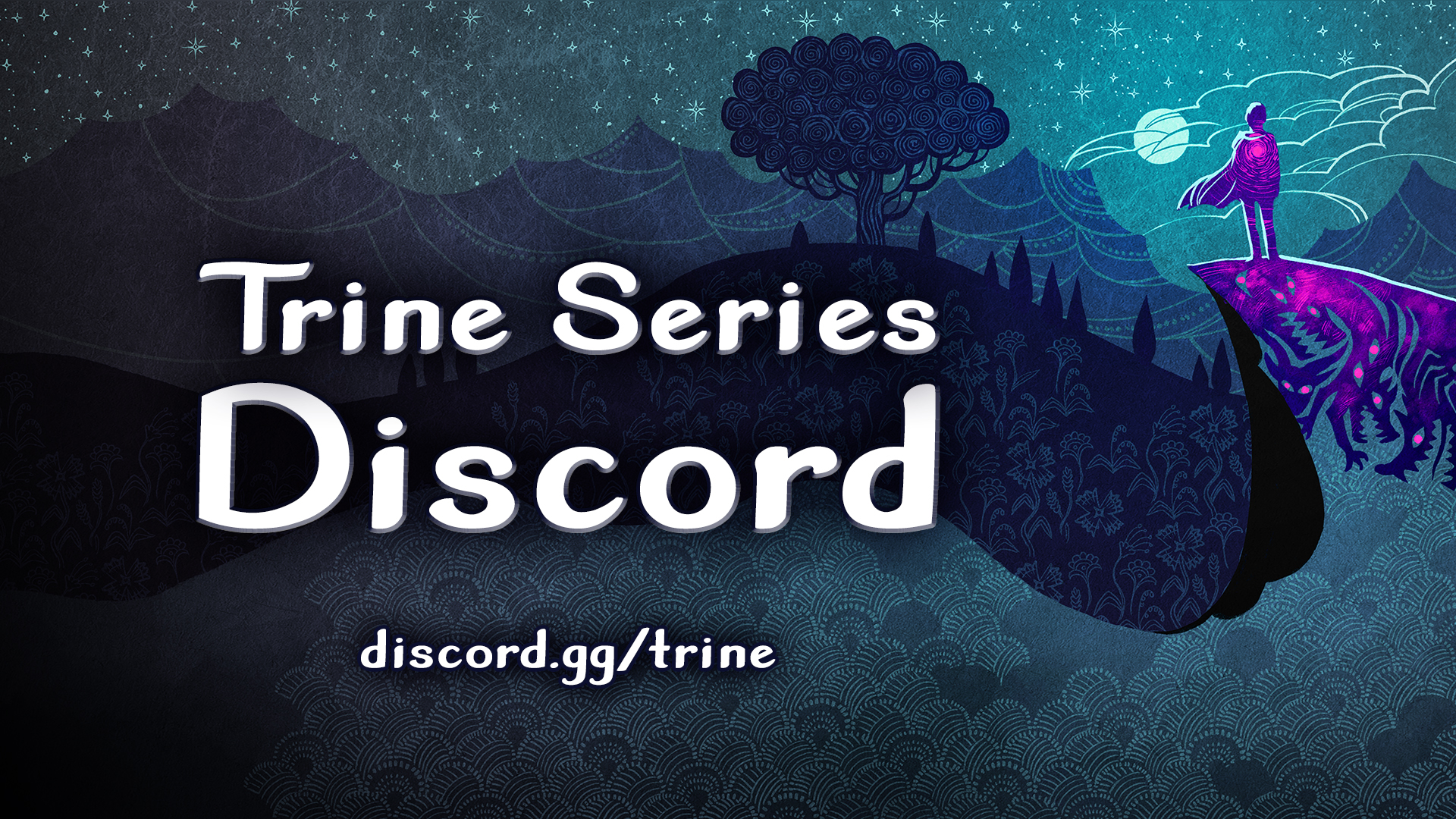 ✨Greetings to all fans of Trine series! ✨
We have a special invitation just for you from the Master Wizardness of the Astral Academy!
We are proud to finally present the official Trine Series Discord server, dedicated only to the Trine games! Unite with other wizards, thieves and warriors to join in on your magical adventures on all of your favourite platforms, to chat with us Frozenbyteans, and to discuss and share all things Trine with the community.
🧙 Join us and other Trine enthusiast here!