We are proud to announce that the Early Access release date for Starbase is now set in stars as June 17th, 2021!
In preparation for the Early Access release, a roadmap outlining the progress of the development has also been released. Check out what the future holds for Starbase: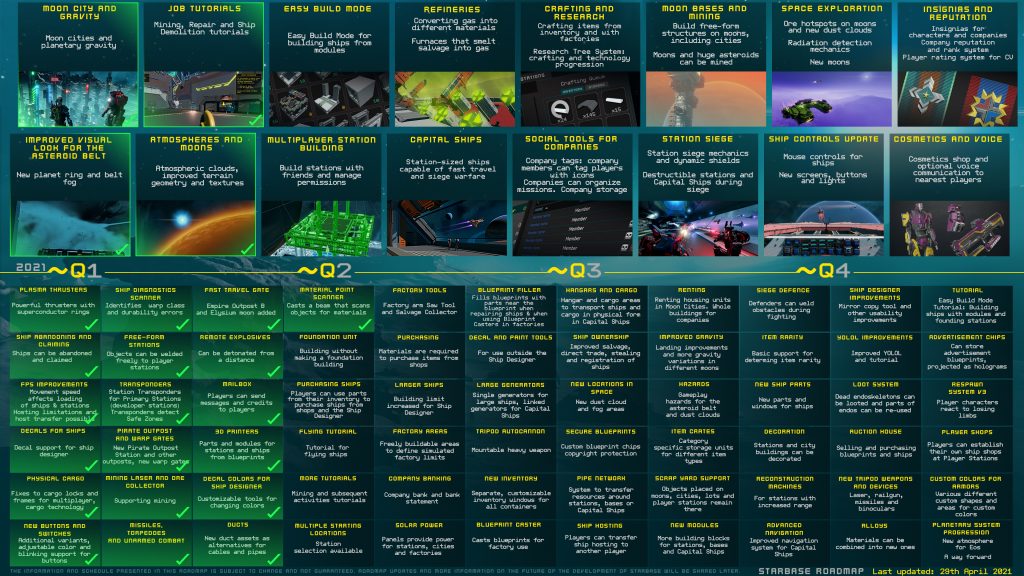 A bigger (4k) version of the roadmap can be downloaded from here.
We're also really excited to introduce an amazing new feature to the game – the Capital Ships. These massive, station-sized ships enable thrilling new gameplay both for solo players and bigger groups and factions, and we can't wait for the players to experience them!
The Capital Ships are capable of fast travel and hosting hundreds, even thousands of players inside them. They can be used as exploration bases or as powerful assets in warfare and station sieges by upgrading them to Military Capital Ships. A new feature video takes a deeper look at the Capital Ships, their fast travel mechanics, and shields that double as safe zones:

The journey to the stars begins on June 17th, 2021, so stay tuned and save the date!
Keep up with Starbase development progress, new features and latest news: