THQ Nordic and Frozenbyte announce Trine 5: A Clockwork Conspiracy!
The Trine series is back and coming to PC, PS4™, PS5, Xbox One, Xbox Series X|S, and Nintendo® Switch!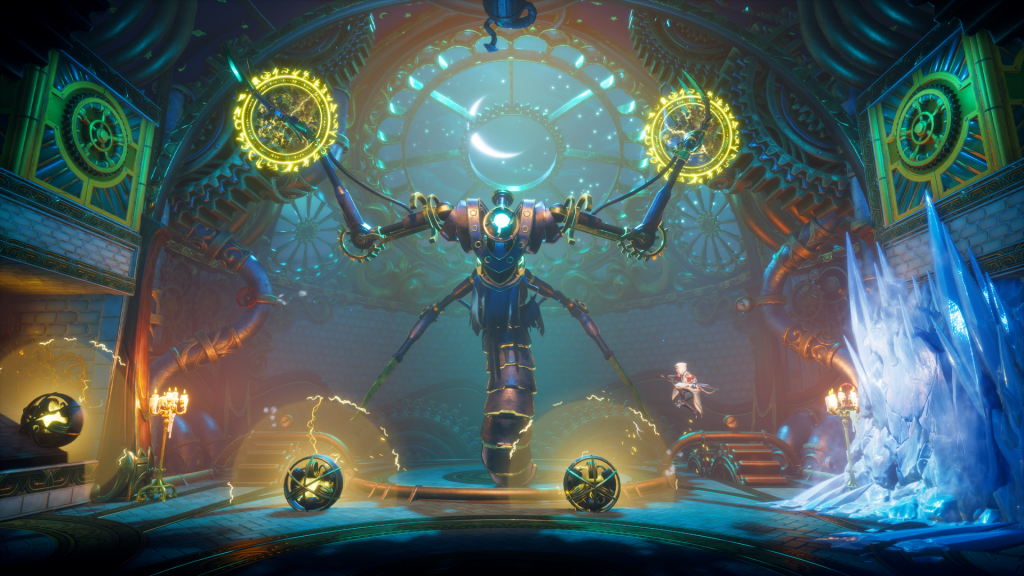 Trine 5: A Clockwork Conspiracy will take Amadeus the Wizard, Zoya the Thief, and Pontius the Knight on their most action-packed journey in their fifth outing – and is set to to become the best Trine game of the series! Puzzles will change difficulty according to the number of players, the game also offers a skill quest system, and new tactical multi-phase boss fights!
Watch the announcement trailer here:
This 2.5D puzzle-platforming game full of adventures is set in a fantastical fairytale world, offering players twenty beautifully designed levels to explore, from glistening gemstone caverns to perilous underwater passageways. But beware, the three Heroes are pitted against dastardly and duplicitous villains, who will stop at nothing to seize control of the kingdom!
Whether by yourself or playing with up to three friends in online and local co-op, the Heroes of Trine must reunite to push back a fearsome Clockwork army and bring peace and justice to the land. The clock is ticking to save the world of Trine!
Trine 5 is developed by Frozenbyte in Helsinki, Finland and is coming to PC, PlayStation®4, PlayStation®5, Xbox One™, Xbox Series S/X™, and Nintendo Switch™.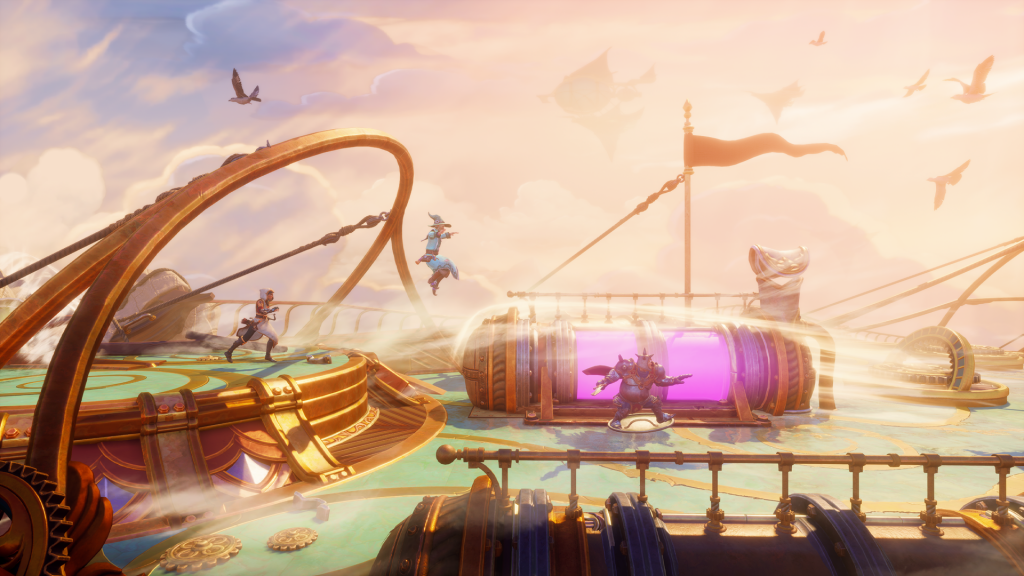 Links & Info:
Discord: https://discord.gg/trine
Website: https://www.trine5.com
Steam: https://store.steampowered.com/app/1436700/Trine_5_A_Clockwork_Conspiracy/
Twitter: https://twitter.com/trineseries
Facebook: https://www.facebook.com/trineseries