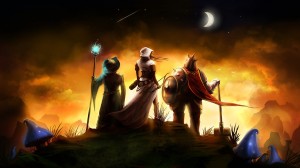 Over the course of about 14 days, the Humble Frozenbyte Bundle raised just over $900,000. A big thank you to everyone for making this happen, especially since out of this sum over a third is going to the charities.
Now we can return to our normal day schedule and sadly leave behind the 24 hour support chat, that started to become very dear to many of us.
Next on our things-to-do list is to fix up all of the issues that came up during the HFB, get the Jack Claw community going and finish Splot.
In other non-HFB news, Trine 2 is coming along very nicely and there are a lot of new and exciting things that we can't wait to show off. So more on that coming up shortly.