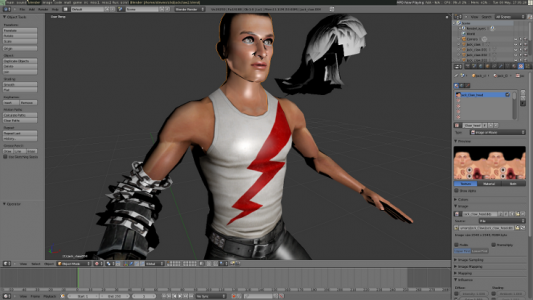 Picture credited to StevenT
As you may already know, the Jack Claw project was released to the community during the Humble Frozenbyte Bundle.
It has taken off nicely in a direction that is still open enough to let ideas fly, but defined enough to hopefully make it easier to follow the yellow brick road.
We have already acquired important tools, such as a blender importer (exporter coming soon), thanks to active and enthusiastic community members.
For design and other factors, we will post original ideas on things like gameplay mechanics, after which everyone can have their say at which ones they like, how they would improve them or if they want to see something totally new.
In the end, the way this game will be made is purely up to you. http://frozenbyte.com/board/viewforum.php?f=19
-Mikael