We released a Major Trine 2 update on Steam last week. The game now supports touch-based devices that run on Windows, and we have made a specific UI for those devices.
Unfortunately, this update came with some unwanted issues we did not anticipate. We have just now released a hotfix which should fix these issues.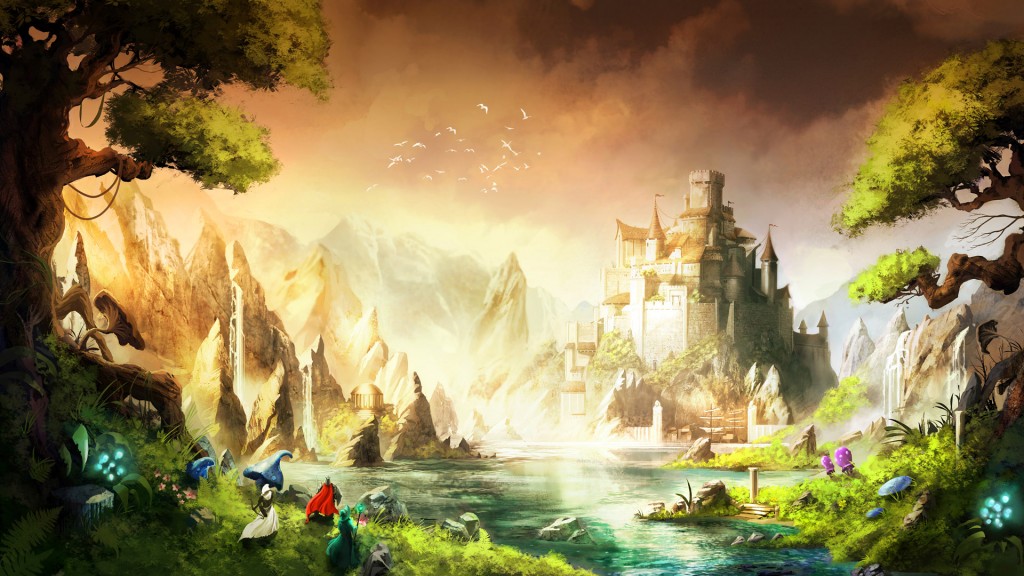 Here is the whole changelog for those who are interested.
****************************************************
v2.00 (build 367) – May 22nd, 2014
aka Windows Touch Screen Support Hotfix
Technical:
fixed launch issues on Windows XP (trine2_32bit.exe is not a valid Win32
Application)
fixed ALT + F4
disabled touch screen when multiple keyboard and mice option is enabled
GUI:
fixed missing tooltips for MAC OS X and Linux
fixed Wizard cursor which stayed on screen
fixed Windows cursor which were left on screen if game was launched using touch screen
Menus:
fixed build number for MAC OS X and Linux in main menu (When reporting bugs, please report game's version number and build number)
added some missing names in to credits
fixed typing issues when typing passwords in server listing menu
Gameplay:
fixed automatic weapon change after character change
fixed crash when changing character to Warrior on local co-op when unlimited game mode was enabled
MAC OS X:
built MAC OS X with newer SDK, game isn't compatible with OS X 10.6 and older anymore.
To enable support to OS X 10.6 and older versions, check section "Enabling the old build"
Enabling the old build:
1) Select Trine 2 from your Steam game library
2) Right click on Trine 2 and open PROPERTIES
3) Go to BETA tab
4) Select beta: "old_v200_b1 – Old v2.00 build 1"
5) Press CLOSE
6) If Steam doesn't start downloading data, VERIFY INTEGRITY OF GAME CACHE from Trine 2 Steam PROPERTIES -> LOCAL FILES
7) Now you have the old v.2.00 (build 0) in use which was released on January 30th, 2014
General patch info:
If you are having problems launching the game after the new patch, you can enable the old version by following above 7 step instructions, see section "Enabling the old build".