We are super excited to announce our new game My Space Van. Game is developed in co-operation with Amistech Games, creators of the open-world survival game My Summer Car.
My Space Van is set in the year 2995, where Finland is very powerful country in space. You are playing as young and reckless van driver in space and your parents are away on holiday on Mars. A VRR (Virtual Van Reality) trailer is now out on YouTube, showing the wonders of having a van in space.
Check out the trailer from below!
As all the Frozenbyte games before, My Space Van will have a lot of awesome features that can't be found in any other game! To mention a few, you can drive a van in space, wear a foil hat in space, feel the turbulence in space and fly around in space. You can also play the game together with your friends, together you can drink or dance together at a club – in space of course! Full list of the features can be found from the My Space Van press kit.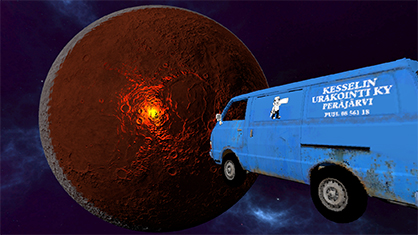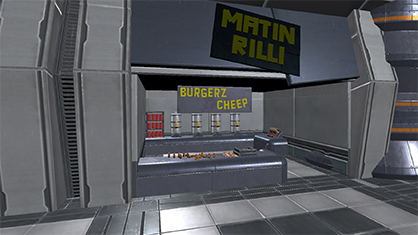 Screenshots from My Space Van!
My Space van is expected to release in the year 2018 for PC and Linux. Minimum system requirements are still being investigated by M.A.S.A.
Frozenbyte is also planning on a Kickstarter campaign for VVR (Virtual Van Reality) devices (patent pending).
Tell us your opinion of the game! 🙂