Brilliant news everybody – the wait is over! Trine 4: The Nightmare Prince has been officially released.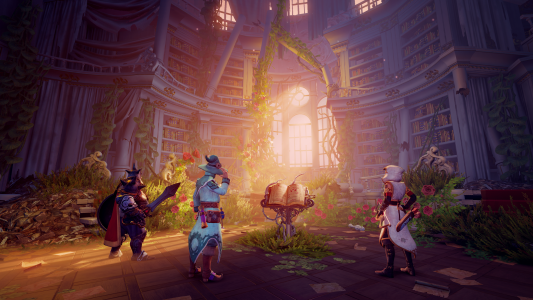 Today, our brave heroes of Trine return and take you on an incredible adventure throughout the magical world. With Amadeus, Zoya and Pontius your goal is to locate Prince Selius, young and troubled prince, and help him revert his mismanaged magic and the nightmares with it.
Trine 4: The Nightmare Prince features refined 2.5D gameplay with astounding surroundings, renewed combat with new hero abilities, dynamic puzzles which change depending on the size of the team and more!
Here is the launch trailer for the game
Trine 4: The Nightmare Prince will be out on PC, Nintendo Switch, PS4 and Xbox One and it can be bought separately or within the Trine: Ultimate collection which features all the previous Trine games. If you have any questions, do check out the FAQ section on Modus Games' website.
Also, we will be streaming our game and answering some questions on Twitch and Steam, come say hi!
Get your copy here:
Good luck heroes and have fun! Don't hesitate to share your journey with us!