With today's SHIELD Tablet reveal from NVIDIA, we're also happy to finally release Trine 2: Complete Story for Android. You can read more about the SHIELD tablets from this NVIDIA blogpost.

This is where there's a connection. Trine 2: Complete Story comes pre-installed on NVIDIA SHIELD Tablets, so you get the full game for free if you buy the tablet. You can also find Trine 2 on the Google Play Store, but do note the game only works on devices with Tegra K1 chips.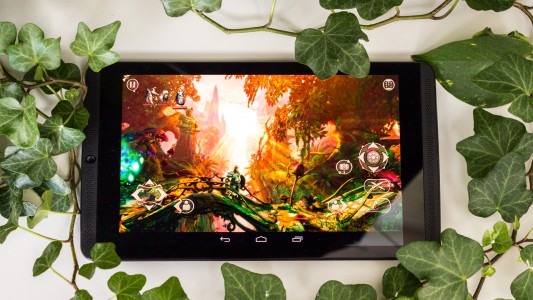 When playing on the SHIELD tablet, you can choose between using the touch controls on the screen, or hooking up a SHIELD Controller if you happen to have one – both control schemes provide a wonderful experience.
We've been working on the Android version since late last year, so it's an incredibly satisfying feeling to get the game launched. It's crazy to see how much the power of mobile devices has increased, and what they can do nowadays.



If you get a chance to try out the new tablets or Trine 2 for Android, let us know what you think 🙂
-Kai