Frozenbyte Calendar, Day 15!
We have a lot of amazing concept art from Trine series stored in our archives and it was a really difficult task to choose images to the Christmas Calendar. We chose this concept because it's wintertime, although I'm not sure that this is what I think when someone says winter wonderland. I'm thinking more about Santa and his elves, reindeer, chocolate trees and gingerbread men. So goblins isn't really the first thing that comes in mind. What about you?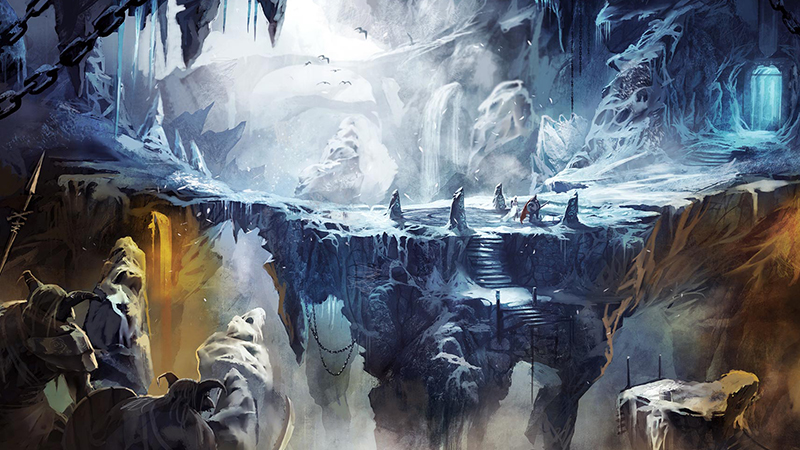 I just realized that Amadeus is missing from this picture too. He probably ran ahead in excitement because he really loves adventures with Zoya and Pontius. Let's hope that he didn't get himself in trouble again!
Today you have a chance to win Trine Enchanted Edition for Steam. Just leave a comment below, one lucky winner will get a game key. If you want to double your chances, you can also participate on our other social media channels, see instructions.