Frozenbyte Christmas Calendar, Day 16!
Was the tittle vague enough? 😀
Nine Parchments was previously featured in our calendar as we took a closer look of one of the enemies. We got a few comments saying that people had missed our original Nine Parchments announcement. That won't do, that won't do at all! That is why we decided to show you more concept art from the game. So let's take a better look of two characters shown in the trailer.
The Girl…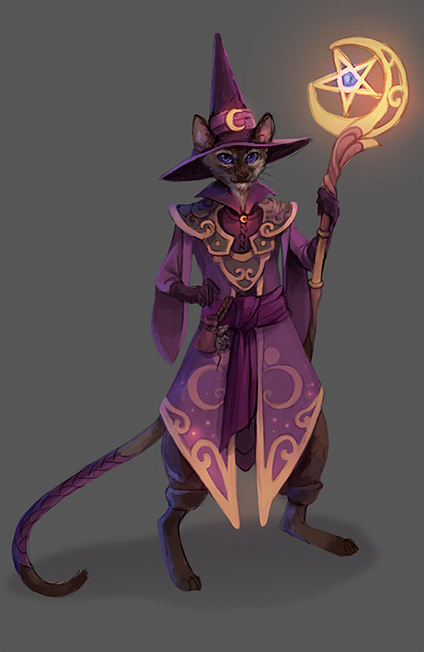 …and the Cat!
Well, what do you think of our lazy dropout wizards? Which one do you think is cooler? I would have to say the cat. I mean, it's a cat, do you need more reasons to like it? But on the other hand, the girl has an amazing hairstyle and she looks cute. I suspect that it's just a disguise to make the enemies think that she isn't a threat, when she actually is.
I bet the enemies have a zero chance to win when these two combine their powers. At least in the screenshot below the enemies are in serious trouble. Screenshot has been taken from an alpha build.
Together in action!
Today's winner can choose one game key for Steam from these options: Shadowgrouds pack (both games), Trine Enchanted Edition, Trine 2: Complete Story, Trine 3: The Artifact of Power or Shadwen. Participating is easy, just leave a comment below and you might win a key. Remember that you can also participate on other social media channels for a greater chance to win, see instructions.
Good luck everyone! 🙂
PS. Apparently many email programs have decided that our emails are trash. So if you have participated via our blog, check your spam folder to double check if you have won.