September cleared and it's time for a Monthly Report! Yes, it was quite an achievement with the events. Below is what we have been up to, this time with many pictures!
Firstly below are couple pictures from Seattle where we visited PAX West 2017 with Indie Megabooth. This event happened at the beginning of last month and we are happy to say that our booth was very busy. 🙂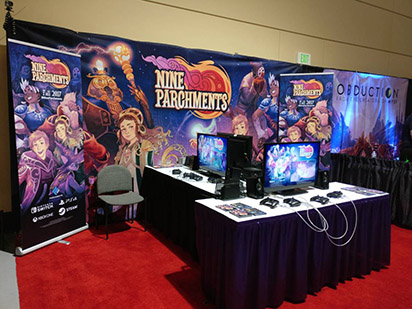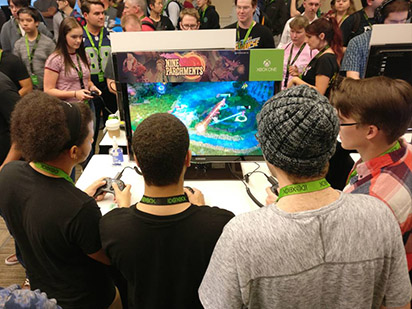 Our booth at PAX before visitors got in! The right picture is from a pre-event. Click the pictures for a bigger view.
After PAX our Marketing team got back to office but soon it was time for a trip again, this time to Japan to Tokyo Game Show 2017! This attendance was from September 21st to 21th and for Nine Parchments as well.

Rare picture of our Marketing head, Kai, on the road! It was also important to check our company name from the event info.
As Marketing team set out we have also been busy at the office. We are working hard on Nine Parchments, and there's also a patch coming to Has-Been Heroes. Stay tuned for updates. 😉
You might have also seen our post about playtesting, yes we are making last calls to try out Nine Parchments at our office. Sadly these tests are only held in Finland, but if you are nearby see the link for more details.
And back to the events, in Tokyo we had a smaller booth, but still plenty of fun among the bigger booths. Pictures about this below.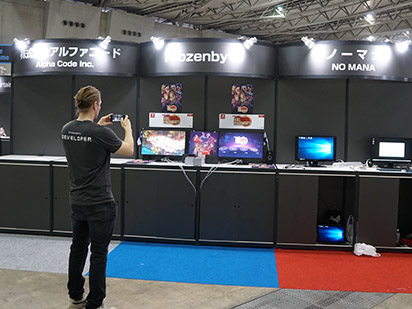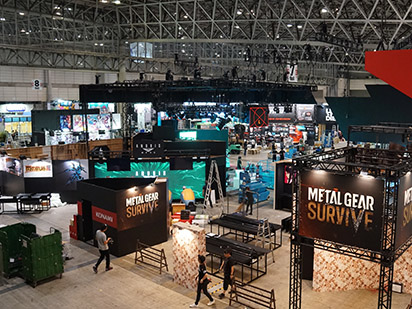 Our Tokyo booth being photographed. We finished early and had time to look at the bigger booths.
On more normal business (for an office job) was that we just had a proper air conditioning installed to our server room which keeps our projects running by taking care of our files. No longer weird fan installations! Which is also cool because we'd like to use the fans for workers instead if it gets too hot.
If you didn't notice here is also a reminder that we took part in the #Blocktober! Maybe more about that in the next Monthly Report.
A couple of #Blocktober images from @NineParchments! Any opinions? 🙂 #gamedev #NineParchments pic.twitter.com/71aNND9Ku9

— Frozenbyte (@Frozenbyte) October 5, 2017
And finally if you went to our booths or just have other feedback to us, feel free to share it below! And have a nice weekend everyone. Below is also one more picture of our booth in Japan. 😊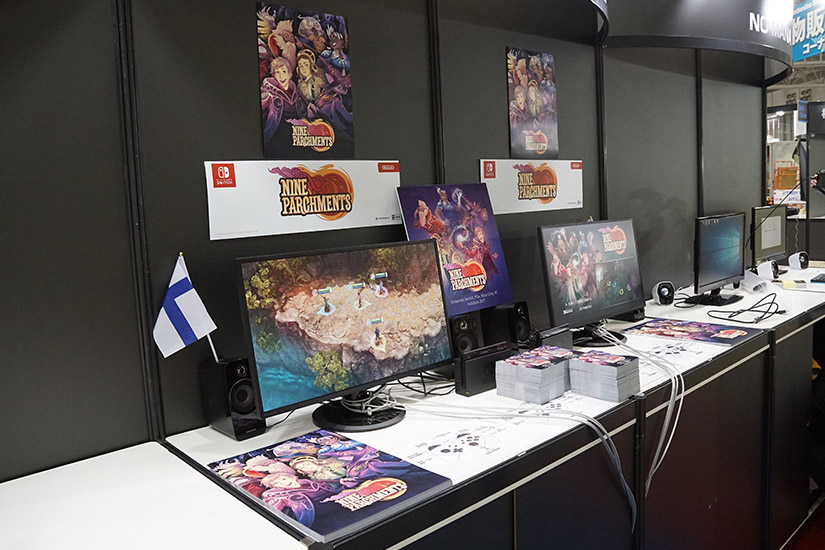 Close picture of our booth with the Finnish flag!