We've got a new Starbase video, captured from a recent development team test session. The video contains fifteen minutes of uncut footage from a single player's perspective, and revolves around a battle between Kingdom and Empire spaceships and robots.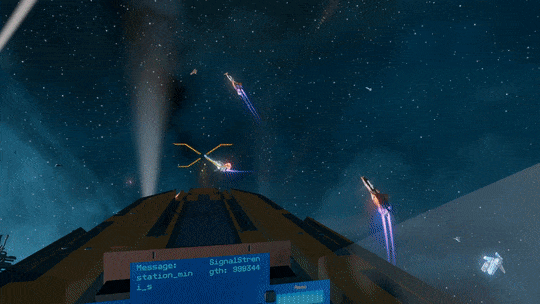 Ready to see ship-to-ship combat, handheld weapons, yolol coding and epic action? Check out Starbase – 15 Minutes of Uncut Combat below:
Remember to join the discussion on the official Starbase Discord, and dont forget to wishlist Starbase on Steam!