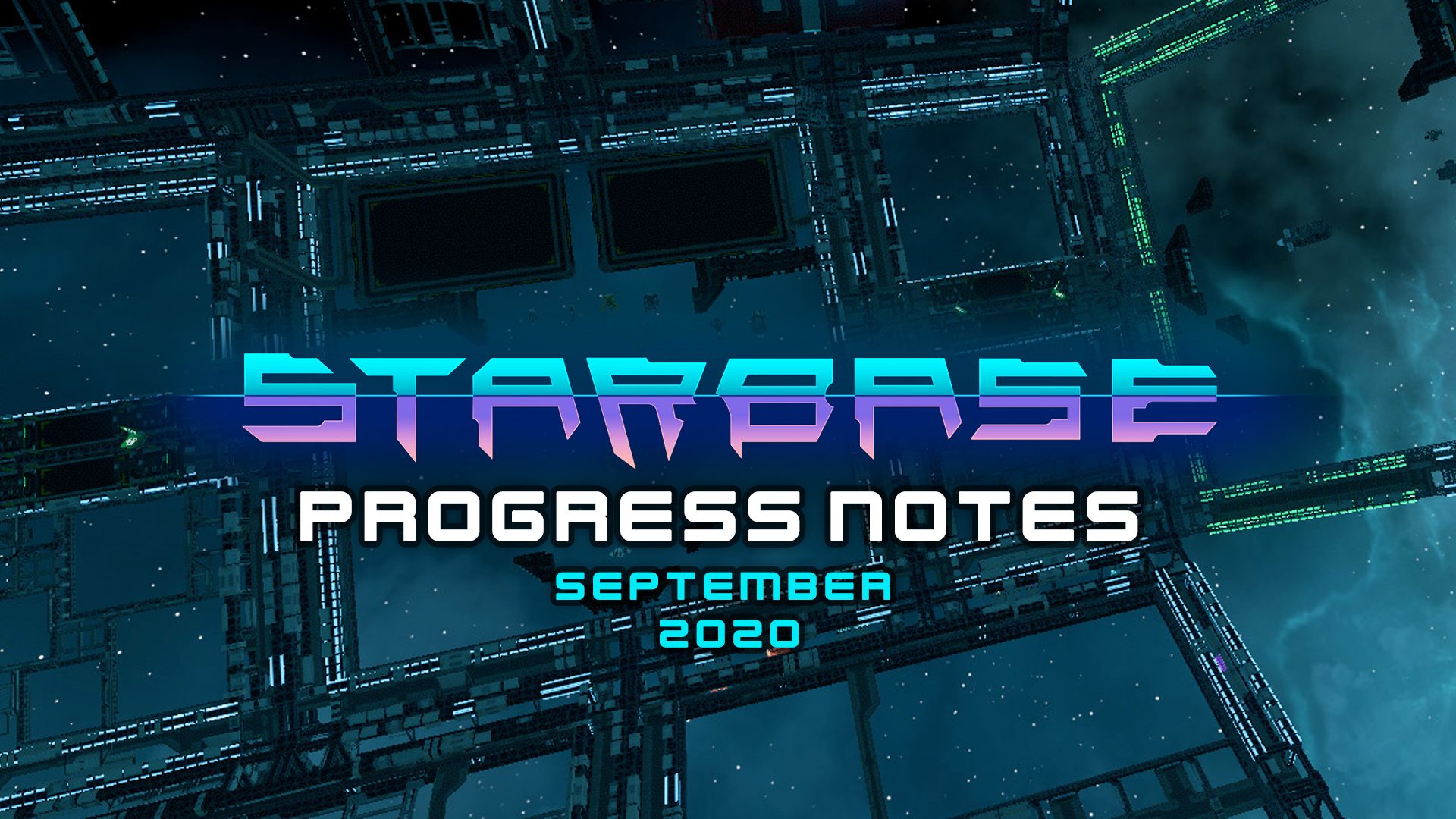 Week 36 (August 31st -September 6th)
Hello everyone! Here are the progress notes of week 36:
---
Design
Features
Design for being able to adjust auto-generated LOD detail in Spaceship Designer has been worked on
First version of the Demolition Job has been finalized
Repair Job design has been updated
Ore Collector has been tested and reconfigured, it can now be found from shops and the Spaceship Designer
Material distribution design has been worked on
Radiation and scanner design continues
Iteration on factory devices is underway:

Blueprint projector basic feature testing and design iteration
Design review and iteration for robot arm tools
Reworking old design for factory printer field devices

Design for bolt-less attachment system and joint attachment/detachment feature is in the works
Floating and overlapping pieces on Demolition Job ships have been fixed
Design for controller support and keybind layout has been worked on
Stations
New player spaceships and spaceship shops added: Rando 3 and Okim Industries 2

Starting station's layout has been changed accordingly

"Hallway End" -modules have been updated: Missing priority snaps added and exterior made to match other hallway modules better.
"Hallway ramp" -modules have been added to Lot Designer
Work hub direction sign updated to match the new station layout
The issue of PvP Station not showing up in the build has been fixed
Spaceships / Spaceship Designer
Spaceship Designer:

Windows frame 192x36x24 is now in "Windows Frame" folder, the default color has been changed to match with other plates
Crafting data has been fixed for Curved window Frame 120x120x24 cm, Window Frame 96x36x24 cm, Window Frame 144x36x24 cm and Window Frame 192x36x24 cm; these plates are no longer considered as windows
Socket tool cable/pipe now counts towards Cable limit in Spaceship Designer

Spaceships:

Ithaca IV: overlap issue in the beam structure has been fixed
Code
Gameplay
Automatic scrap deletion inside safe zones has been enabled
Durability now considers unbolted parts to belong in a structure (especially in Spaceship Designer editing) if they are connected in-game via two bolt-less connection technologies
Mass center calculations of single-entity structures of reasonable size have been fixed
Cargo mass locations experiencing semi-random lag, causing especially faster carrier ships to behave oddly, has been fixed
Bolting now supports thinner object combinations than before
Blueprint projector basic functionality is done
Issues with weapons with single-shot magazine not reloading successfully after the first shot have been fixed
Remote explosives implementation is underway
Audio
First iteration of trigger device has been added
Spaceship Designer
Save confirmation has been added before resetting or loading a new scene
Potential fix for infinite Multi-user System overlap loop bugs has been worked on
Overlap debugger rendering only one of the overlapping components has been fixed
Action execution speed has been increased for many actions that used to check for overlaps without actually needing to, this used to cause lag spikes especially on large ships
Lot blueprint holograms not showing up the first time after a lot is rented and edited has been fixed
Art
Animations and Emotes
Work on remote explosive animations continues
3rd person animations for resource port nozzle are in the making
Stations
Grid slot decorations have been updated due to legacy asset removals
2 animated holograms for the upcoming "Second hand spaceship shop" have been made
Holograms for the upcoming "Advertisement Designer" have been categorized
FarLOD texture maps of Demolish Hall have been updated
Legacy assets have been removed and replaced with proper ones in Command Center
Legacy assets have been removed and replaced with proper ones in Small Hallway modules
Icons for the following assets have been made

Basic and Angled outer plates
Rail objects
Office chair parts

Logo hologram mesh for the upcoming DURΛTΞCH spaceship shop has been added
Hologram LODs of Starting station's red sector have been updated
Weapons
Explosive drill textures have been added
Mining Saw sparks have been adjusted by making them more constant in direction along with numerous other tweaks
Laser Cutter hit point and effects have been adjusted
Mounted AutoCannon shoot and hit has been updated
Other
New asteroid belt optimization and configuration is underway
Wrong texel density on "Plate Basic 432x432cm" has been fixed
Gallery of the week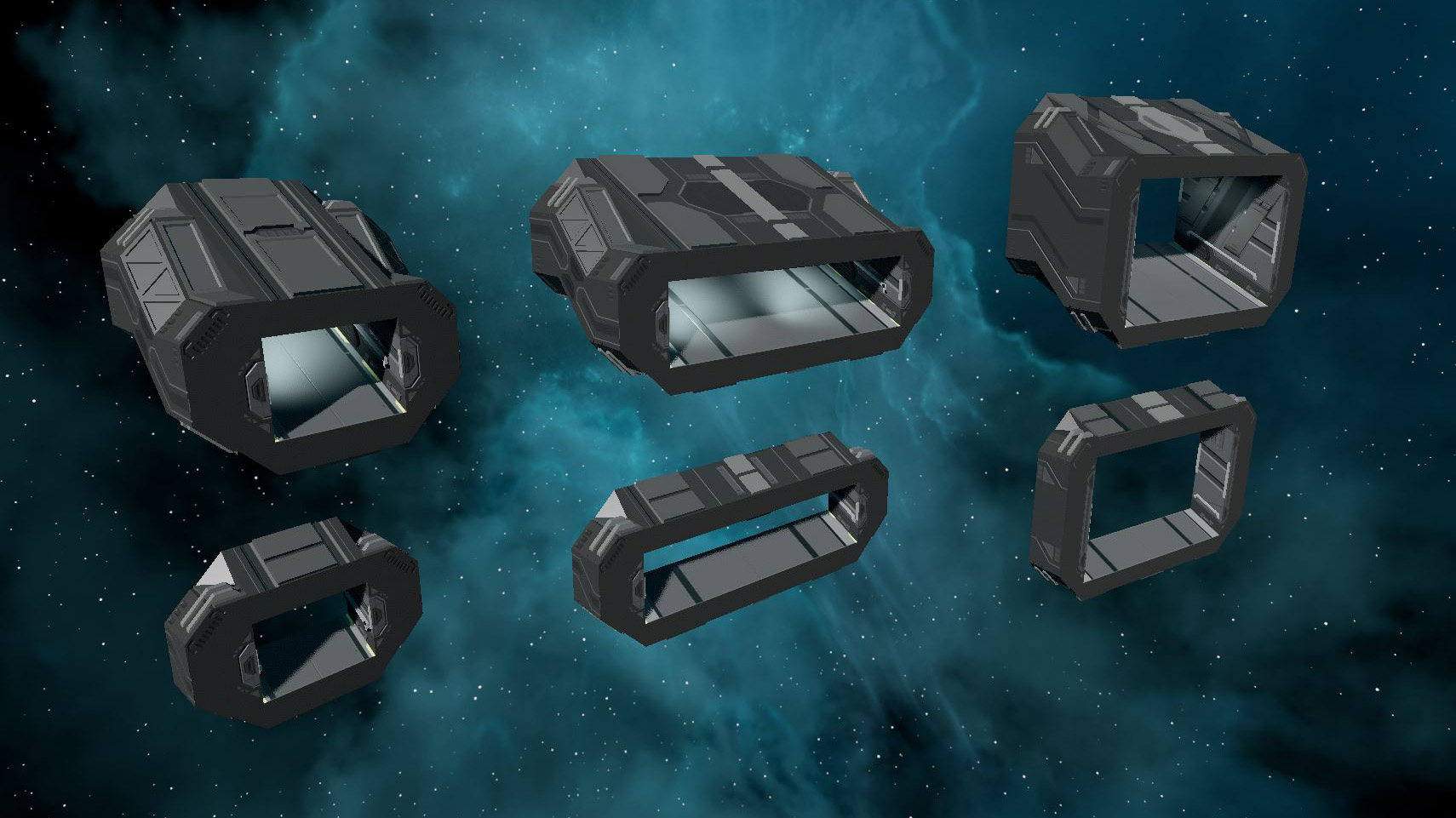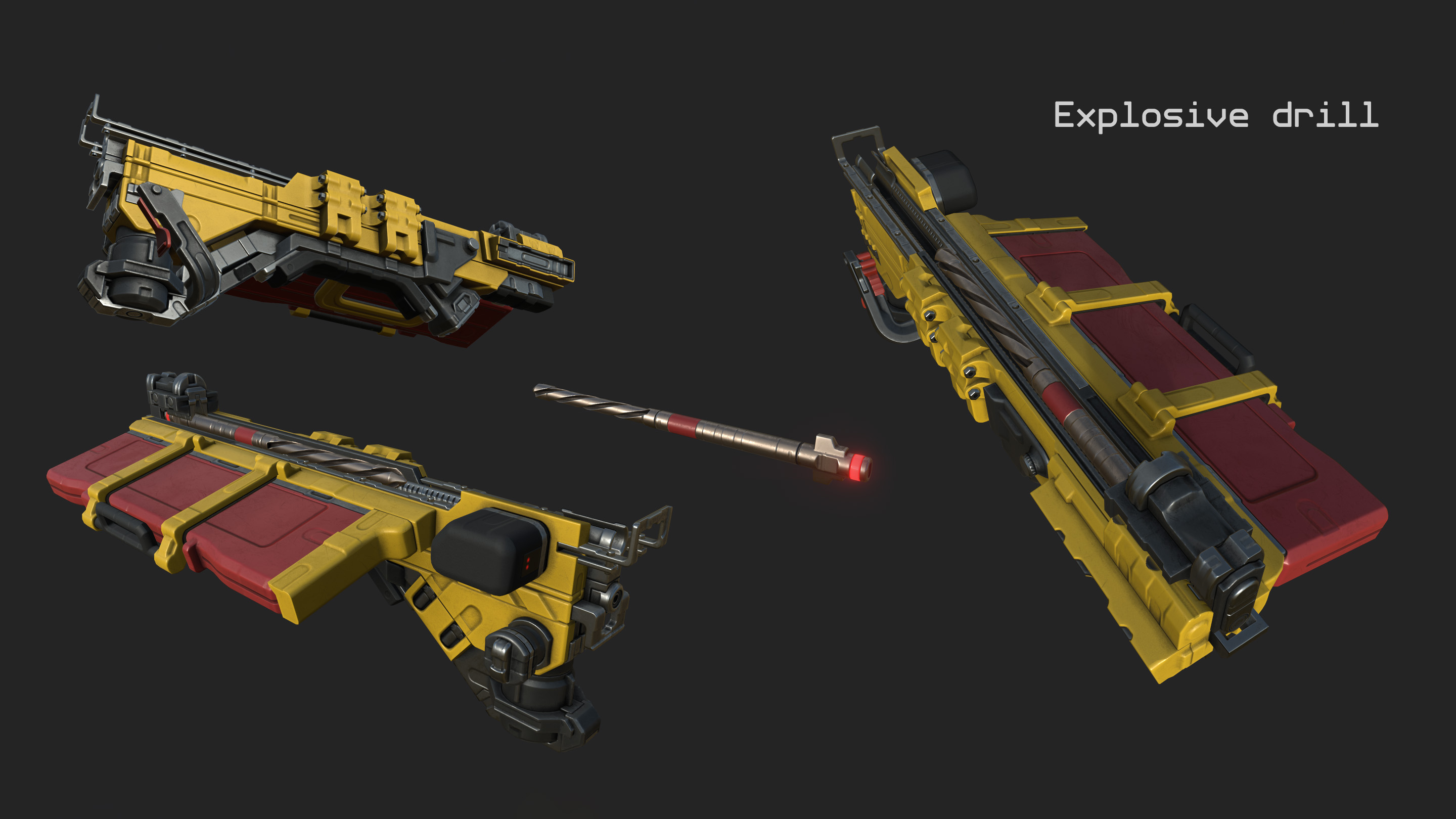 Videos
Don't forget to join our official Starbase Forums and Starbase Discord for Starbase-related discussion and content!
See you next week!🪐