We have released a new Starbase video!
There's been quite a few big updates to the Starbase Alpha during the past month. There have been changes made and new features added that change gameplay, especially when it comes to building ships and mining. 
This video takes a look at these new features, including the Material Selection Tool for the Spaceship Designer, the newly redistributed asteroid field, the Demolition Job, Audio Signal Device and more.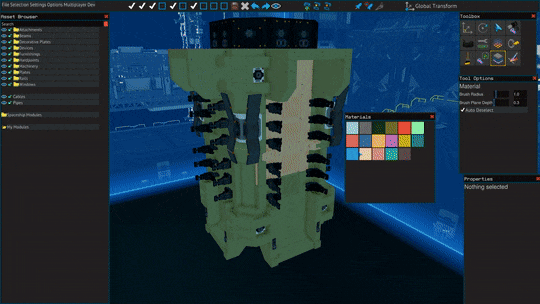 Want to see what the new asteroid field looks like? Or hear what kind of sounds the Audio Signal Device can make? Watch Starbase – Alpha News September below:
Join the discussion and on the official Starbase Discord, and don't forget to wishlist Starbase on Steam!