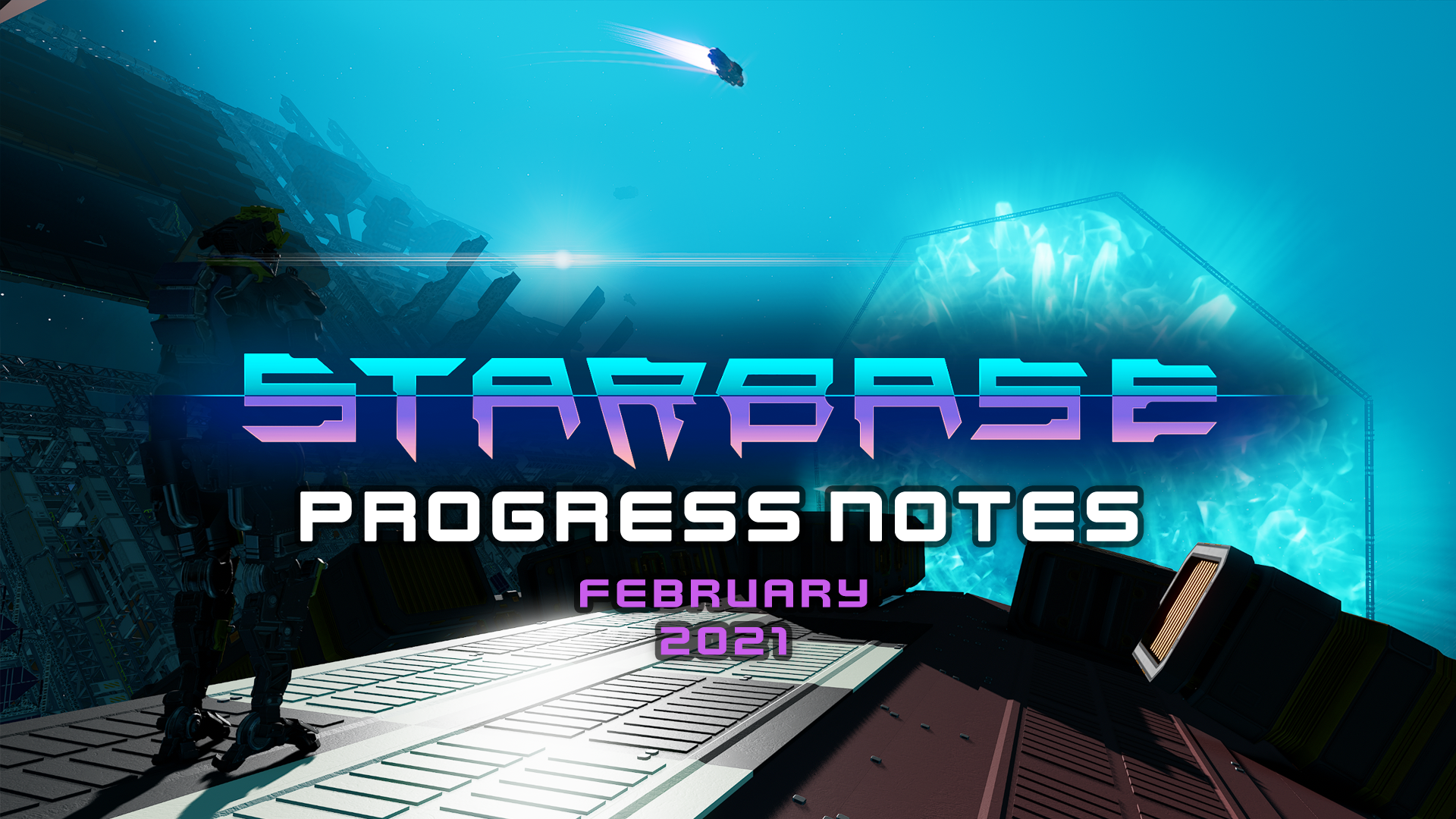 Week 7 (February 15th – 19th)
Hello everyone. Here are the progress notes of week 7 of 2021!
Please note that the "Progress Notes" are different from the Starbase Alpha "Patch Notes". Progress Notes are snippets from the development team and what has been worked on during the previous week, and many of the features might not be present in the current or upcoming builds of the Closed Alpha. Some features, especially in the design portion, can be subject to change as the development continues.
---
Design
Features
Cable and Pipe tools now place down cables and pipes from the center of the camera instead of the end of the tool, making placement easier in tight spaces
Design on large generator has started (more powerful and efficient generator for larger ships)
Plasma thruster configurations have been worked on
User Interface
Tutorials for spaceships controls and flying have been worked on
Company Missions logic has been worked on

Public Missions log
Leaders being able to remove personnel mid mission
Accepting and denying missions

Initial designs for new infographics have been worked on
Work on Station Manager UI continues
Stations and Cities
Missing Eydama A ship added back to Duratech store
Removed Hildr A ship from Duratech store
Various station asset names have been updated
Collision issue with Station Designer's Angled Corners has been fixed
Other
Premade ships are being updated for the thruster changes
More buttons and switches are being worked on
Code
Gameplay
Inventory handling for tripod weapons have been worked on
The interactions and indicators with levers and other devices while holding tools have been improved
A bug that caused ship shop ships to sometimes spawn at odd locations around the ship shop has been fixed
Lot transponder pointed locations for player station contained lots have been fixed
User Interface
The addition of company bank accounts have been worked on
Mail inbox can now be searched based on mail subject, sender, send date and various other filters
The sent mail-mailbox now shows recipient instead of sender name. The opened mail view also shows the recipient's name in addition to the sender.
Station Access Page have been worked on
In-game Designers
Scene view box can no longer select objects that aren't supposed to be selectable, such as (partially) built station grid slots.
Editing player station lots now displays the LOD of the player station around the lot
Fixed moons in the background appearing in wrong locations while in the Spaceship Designer
Art
Animations and Emotes
Work on melee animations has continued
Work on decalizer & painter tool animations has continued
Stations and Cities
Work on Skyscraper Roof Module 02 interior has continued
Weapons and Armor
Watcher armorset have been polished
Other
Modeling for a signal booster asset is underway
Created inventory icons for various torpedo and missile launcher related assets
Work on the reconstruction machine effect have continued
All Endo Hit effects have been updated
Gallery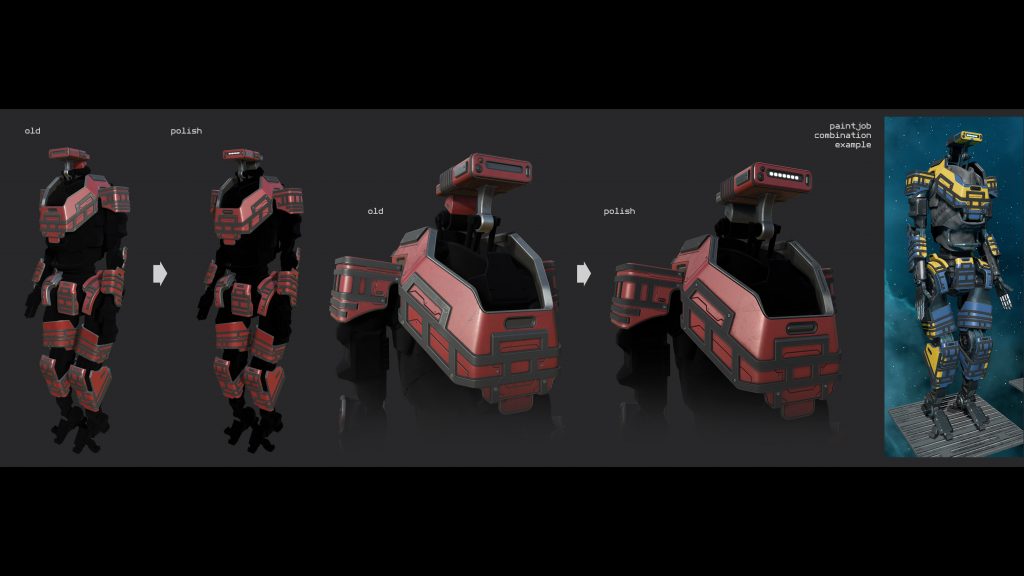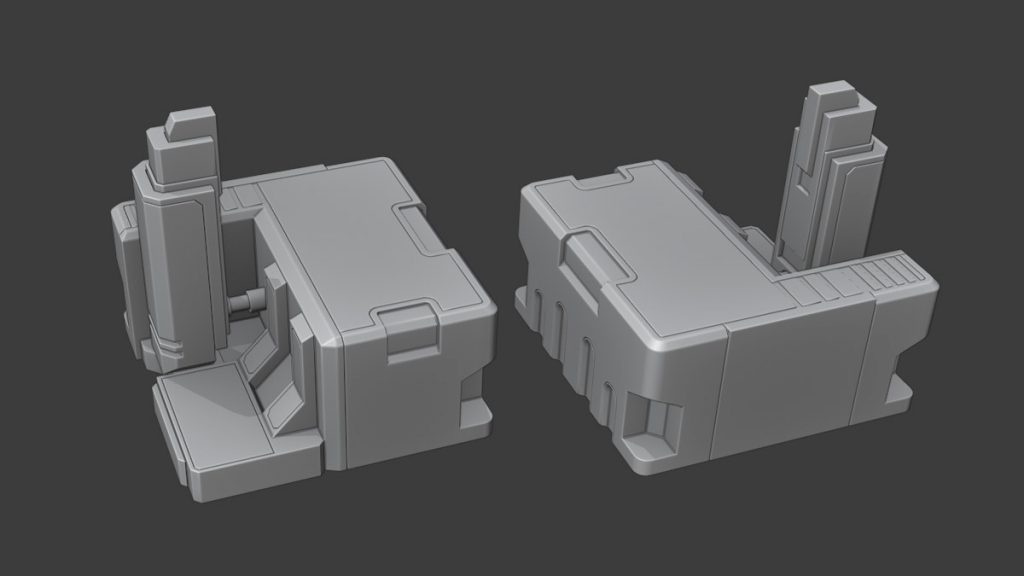 Videos
Don't forget to join our official Starbase Forums and Starbase Discord for Starbase-related discussion and content!
See you next week! 🚀