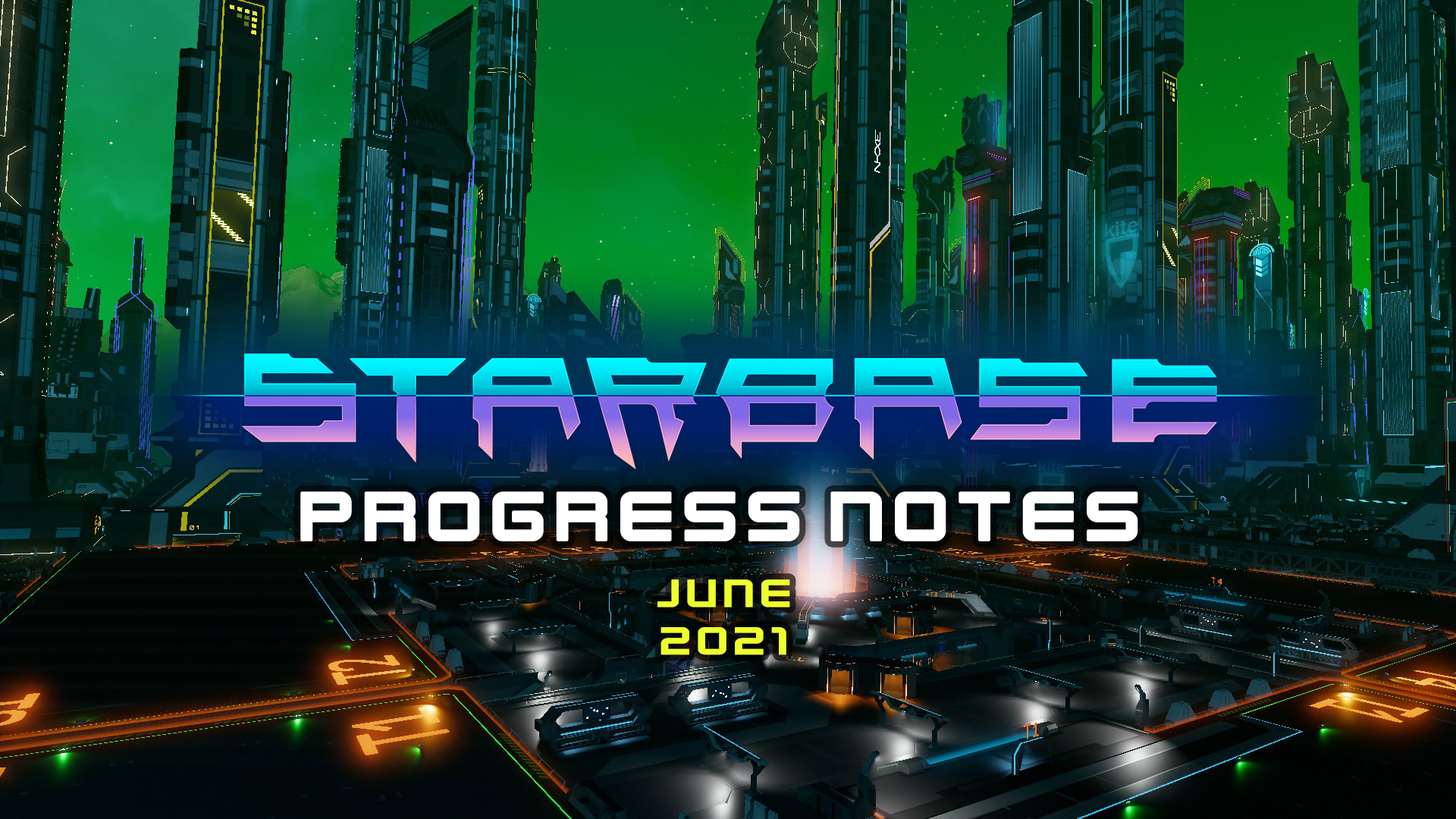 Week 26 (June 28th – July 2nd)
Hello everyone. Here are the progress notes of week 26 of 2021!
Please note that the "Progress Notes" are different from the Starbase Alpha "Patch Notes". Progress Notes are snippets from the development team and what has been worked on during the previous week, and many of the features might not be present in the current or upcoming builds of the Closed Alpha. Some features, especially in the design portion, can be subject to change as the development continues.
---
Design
Features
Improvements were designed for the Fast Travel Gate Core
Work on the new block module production and testing with the Easy Build Mode for stations continues
Design for integrating Easy Build mode with moon base building has been started
Design for the first phase of moon mining (acquiring surface materials) has been completed
Work on moon material distribution continues
Work on the ship checklist for the Spaceship Designer continues
Other
Improvements to tutorials, guides and hints have been worked on
Improvements to the Feedback Tool and how screenshots are shown and selected in it have been worked on
Code
Gameplay
A bug in looped sounds management was fixed, hopefully reducing cases of random "wrong" sound loops being played
Fixed constant Durability recalculations (flickering in Spaceship Designer, for example) in certain cases
Fixed the general Durability UI behavior in Spaceship Designer (there was a lot of apparent randomness). Durability error boxes are now also dimmed while they cannot be selected.
Fixed a bug with tripod weapon jittering
Tweaked Center of Mass & Center of Thrust visualizations in Spaceship Designer, the latter now being limited to selected thrusters when there's a selection
User Interface
Offline players' Company, Job and Rank info is now shown in the Social menu
Work on Station Access user interface continues
In-game Designers
Fixed a bug that prevented durability and transform tool gizmo visualization from rendering after the first visit to Spaceship Designer per program run
Other
Added the TravelCoreAssembled status field to Fast Travel Cores
Art
Animations and Emotes
Unarmed falling, fly and landing animations have been improved
Jump animations have been improved
Other
Further performance improvements for multiple Remote Explosive VFX
Various electricity particle textures tested
Videos
Don't forget to join our official Starbase Forums and Starbase Discord for Starbase-related discussion and content!
See you next week! 🚀