Many thanks for everyone who took part! We're stoked to see such a positive response and so many people playing the demo. 🙂 The Demo Event has now ended, but the demo is still available to download and play for all who want to try it! Check out www.shadwen.com for more information.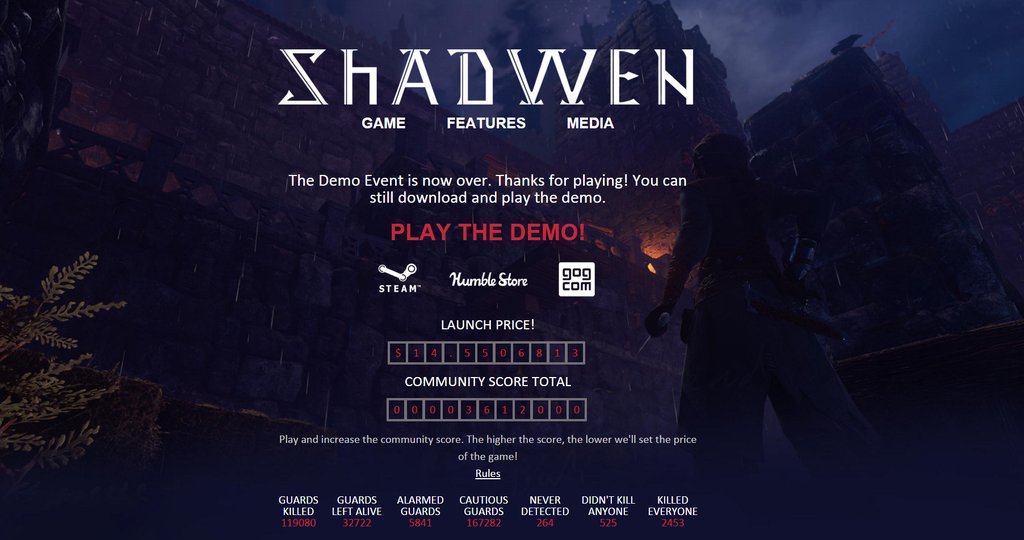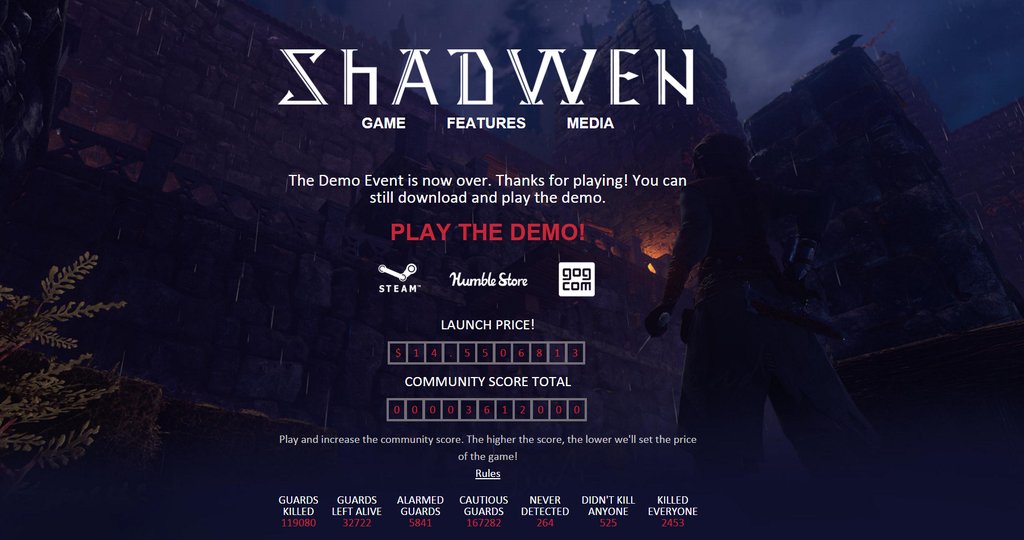 It looks like Shadwen's launch price is going to be $14.55!
This price will be valid for about 1-2 weeks from launch depending on the platform, and the regular price will be 15% higher. Launch dates and platforms will be announced later.