Trine 3: The Artifacts of Power has just gotten Early Access Update #4! We've decided to help out the modding community for Trine 3 by giving out ALL the art assets that we've made so far to the public editor users, and this includes everything that's yet to be released in the actual game (even story level assets!)
We hope this asset update will help you create even cooler new mods 🙂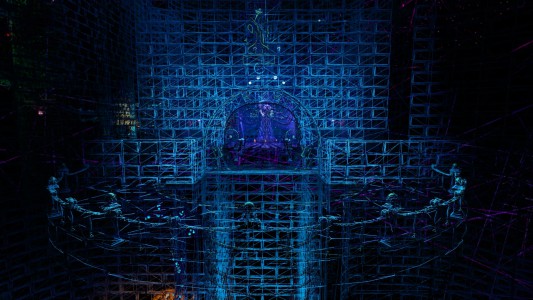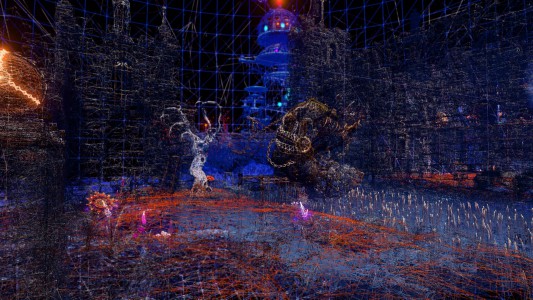 There's of course also been a lot of all-around fixes, which you can spot from the full changelog:
********************************************************************************************************************
v0.04 (build 2882) – April 29th, 2015
Early Access update #4 (New editor assets + Japanese&Chinese menu localization + Bug fixes)
Technical
* Added minor optimizations
* Fixed many crashes
Online multiplayer
* Fixed some broken gameplay elements which didn't sync to all clients
* Fixed some Thief grappling hook net sync issues (still not perfect)
* Fixed some AI net sync issues
* Fixed some Wall buster boss net sync issues
Gameplay
* Fixed ledge grab issues where player could end up inside the wall/floor
* Tweaked all player character skills a bit
Levels
* Added more gameplay items into "Amusement Park" level
* Fixed lots of small gameplay issues in all levels
* Fixed lots of holes in geometry in all levels
* Fixed camera logic in all levels
* Moved some collectable shards in various levels
AI
* Added spawning effects to some AIs
* Fixed Wall buster boss issues
GUI
* Fixed missing Pontius (Knight) cursor when playing with keyboard+mouse
* Fixed bunch of issues with Configure Controls menu (added missing binds, removed invalid binds, tweaked the logic)
* Tweaked the tooltips (tooltips are more informative)
Audio
* Added sound effects to Challenge Level #2
* Added lots of new sound effects to various gameplay elements
* Fixed lots of bugging sound effects
* Fixed music which disappeared sometimes randomly
Public Editor
* Added ALL art assets which we have done at this point (includes art assets from upcoming story levels as well!)
* Added support for including navigation mesh files into MODs. Now the AIs will work in MODs too.
* Fixed sound effect event name auto complete feature in editor
Localization
* Added Chinese (Simplified) menu translations
* Added Japanese menu translations
* Fixed some typos in various menu translations
Info
* When reporting bugs, please always state game's version number and build number. Check the version number from game's main menu.
List of Known Issues
* Currently 32bit Windows environment has trouble running the game (not enough memory).
* Game might be unstable. Especially 32bit executable has issues to run the game. 64bit executable can also crash after very long play sessions.
* Online Multiplayer doesn't have sound if Voice Chat is enabled. You can disable it from %appdata%/Trine3/options.txt (more info on Steam community forums)
* Older GPUs might cause graphical flickering if occlusion culling is enabled. You can disable it from %appdata%/Trine3/options.txt (more info on Steam community forums)
* Public editor cannot process convex physics objects (scaling those objects won't work in MODs). Box physics will work.
* Public editor cannot update itself. You need to delete editor_path.txt file from your game install directory. Editor needs to be installed into empty directory and your older changes will remain in the old editor folder.
********************************************************************************************************************
Thank you everyone playing the game for your continued support and contribution. We hope to hear from you about everything! 🙂
P.S.
Check out the current Trine 3 mods available on the Steam Workshop Page and subscribe! They're awesome 🙂
-Kai