Frozenbyte Christmas Calendar, Day 19!
Today you have a chance to win a Trine 3: The Artifacts of Power game key for Steam. You can participate by leaving a comment below. Remember that you can also participate on other social media channels, see instructions.
When I was looking through the archives, I realized that we have a ton of art available for public from the first two games, but not that much from the third one. So let me present to you three characters from Trine 3: The Artifacts of Power. And no, this time I don't mean our usual crew.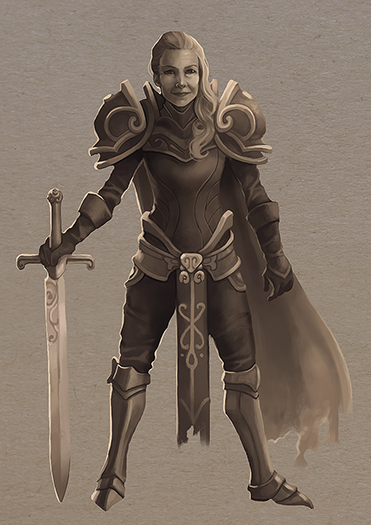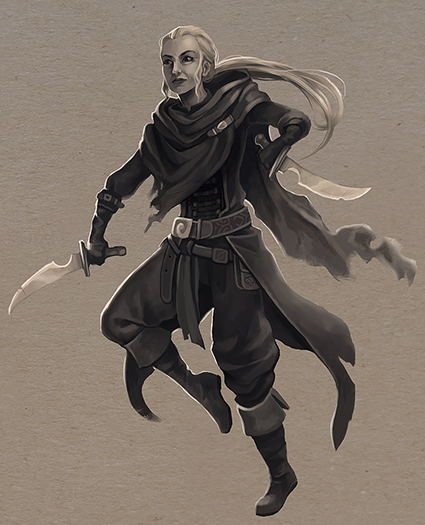 I could tell you who these awesome ladies are, but I think that would be too much of a spoiler for the people who haven't played the game yet. But I can reveal that these are the heroines promised in the post title. I wonder who would win in a fight, our mystery lady on the left, or Pontius? I bet Pontius is such a gentleman that he would let the lady win. Although there is always a chance that the lady doesn't like that kind of chivalry. Luckily they are one the same side, so no fight needed!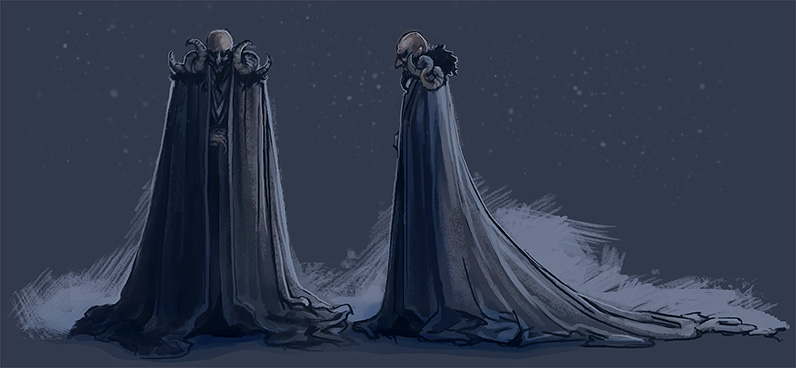 No, this is not Santa after Christmas. Although I think that the stress that Santa is going through at the moment might leave him looking something like this. Anyway, this is the villain, I'm not revealing his name though. This is why now would be a great time to play the game if you haven't already done that. Leave a comment below and win a key for yourself, or for your friend!
Do you have any comments of our heroines and villain? 🙂