A new Starbase feature video was just released! This video focuses on the Spaceship Designer, which enables you to design your spaceship from scratch, take the ship for a test ride and more, and all this can be done either alone or with friends. In the video we'll demonstrate the building process by building a basic ship and by explaining how the Spaceship Designer works while doing so.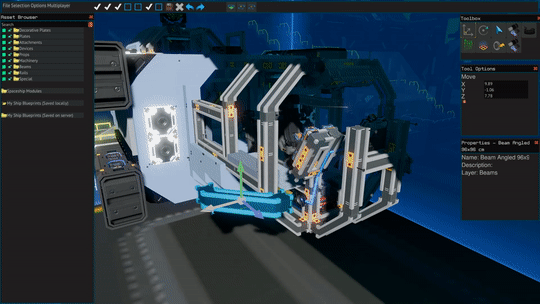 Watch us build a ship from scratch using the Spaceship Designer by checking out the video below!
Join the discussion on the official Starbase Discord, and don't forget to wishlist Starbase on Steam!